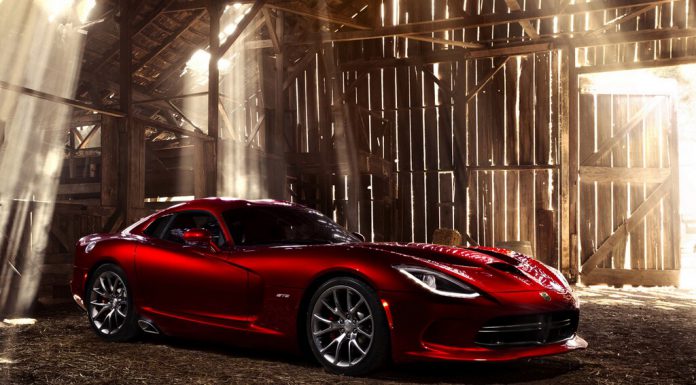 Rumours are circulating that suggest SRT Viper production has been cut by 33 percent. The company has announced that part of the workers building the Viper will be reassigned to other plants. The speculated reason for the reduction is said to be slow sales, growing inventories and the onset of colder weather. It saddens us to think that somewhere in the heart of Detroit there might sit a warehouse of unused SRT Viper stock.
Viper production will ramp down from 9 units per day to just 6. SRT had originally announced a production run of just 2,000 units a year, this does now seem optimistic. The official production numbers for the 2013 model year stand at 805, more recently SRT had begun making 2014 models. Chrysler made lots of noise last year about receiving 2,000 dealer and customer orders for Viper, yet it appears as though only 426 have been built so far.
The 2014 SRT Viper was recently announced with an added Rain Mode for driving in adverse conditions. It is a true rear wheel drive muscle car with an 8.4-liter V10 delivering a potent 640hp and 600lb-ft of torque. We haven't had the opportunity to get behind the wheel yet, however, reviews so far have been largely positive.