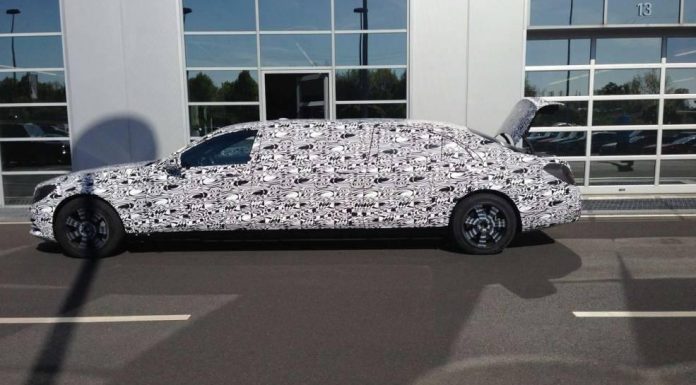 With the possibility of the Mercedes-Benz S-Class Pullman costing upwards of $1 million in the U.S, it goes without saying that customers will want the absolute best Mercedes has to offer. Well now reports have emerged that instead of Mercedes producing the car, famed German tuner Brabus could actually be put in charge of production.
While this seems rather farfetched, the fact that an S-Class Pullman was spied camouflaged outside the Brabus factory indicates that the tuner is at least involved in the development of the car to some capacity. Alongside producing the 'regular' S-Class Pullman, there is a good possibility the tuner will also be given charge of creating the armoured variant likely to be the most expensive.
This armoured version will reportedly be capable of withstanding continuous gun fire, hand grenades as well as other small explosions.
In S 600 specification, the Pullman should feature the same 6.0-liter twin-turbocharged V12 engine delivering a total of 523 hp between 4900 rpm and 5300 rpm and 612 lb-ft of torque between 1900 and 4000 rpm as the standard length S 600. Due to the increased weight and size of the Pullman, it won't be as fast nor as efficient as the standard S-Class.
The Mercedes-Benz S-Class Pullman will likely be unveiled early next year after the stretched S-Class Maybach debuts at the Los Angeles Auto Show 2014 in November.
[Via Automobilwoche]