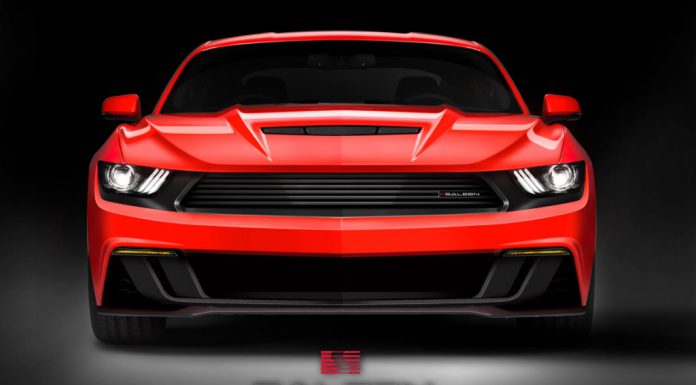 The 2015 Ford Mustang may have only been revealed late last year and already master Mustang tuners Saleen have previewed their updated 2015 Saleen Mustang S302 with the following image.
As the picture shows, the new Saleen Mustang 302 features a completely new front end with a blacked-out grille, a new rear bumper, new bonnet with a massive powerdome and intake as well as revised lower air intakes. Consequently, the 2015 Saleen Mustang 302 already looks like one of Saleen's most comprehensive Mustang updates to date.
Alongside the release of the image, Saleen said in a statement "With this model being the first major Mustang redesign since 2005, we took this as an opportunity to push the limits in both design and performance. We feel this latest Saleen mustang model is perfectly positioned as the next American exotic, campaigning on the world stage. As a first look, the final features and specifications of the 2015 S302 Mustang will be released as our unveiling and production draws nearer."
Those unveiling and production dates remain unclear for now but don't be at all surprised if you see the car before the end of the year.
As is typically the case with Mustangs to have gone through Saleen's facility, we expect some performance modifications as well as the styling updates.