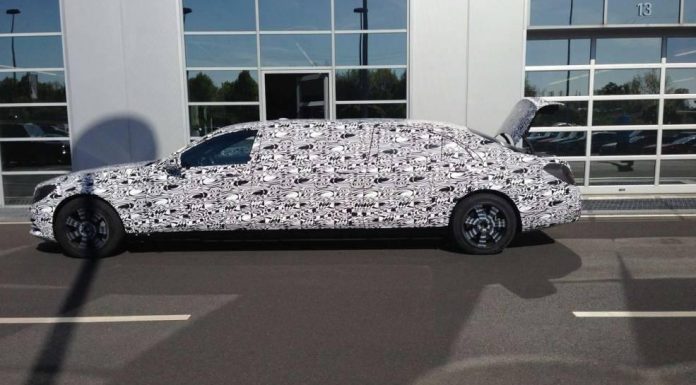 A couple of spy shots have just emerged reportedly showcasing the long-awaited Mercedes-Benz S-Class Pullman under heavy camouflage. Looking more like a limousine than a stretched S-Class, this prototype measures an incredible 6.4-metres long and according to those that spied it, it was in S 600 guise.
Interestingly, this prototype was spied outside the Brabus factory in Germany. Along with it being significantly longer than the standard S-Class as well as the upcoming S-Class Maybach, the S-Class Pullman will be available as an armoured car and consequently tip the scales at upwards of 5,000 kg!
The armoured Mercedes-Benz S-Class Pullman is said to be capable of withstanding continuous gun fire fire, hand grenades as well as other small explosions.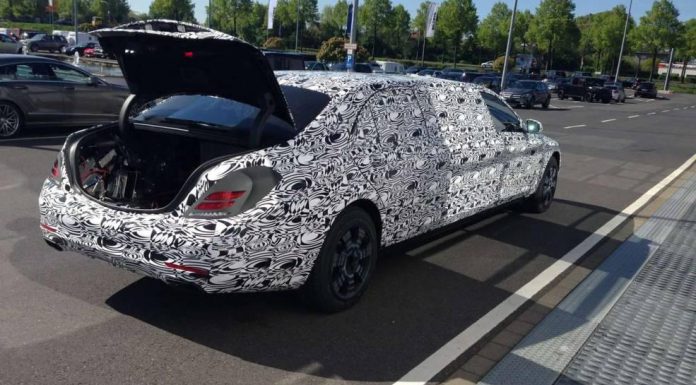 If the car pictured here is indeed the S-Class Pullman rather than a custom made S-Class based limousine, it is expected to feature a 2+2+2 seating layout and when it hits the market, could wear a starting price of around $1.2 million in the U.S. which is even more than the ridiculous Mercedes-Benz G 63 AMG 6×6!
In S 600 specification, the Pullman should feature the same 6.0-liter twin-turbocharged V12 engine delivering a total of 523 hp between 4,900 rpm and 5,300 rpm and 612 lb-ft of torque between 1,900 and 4,000 rpm. Due to the increased weight and size of the Pullman, it won't be as fast nor as efficient as the standard S-Class.
[Via Bild]