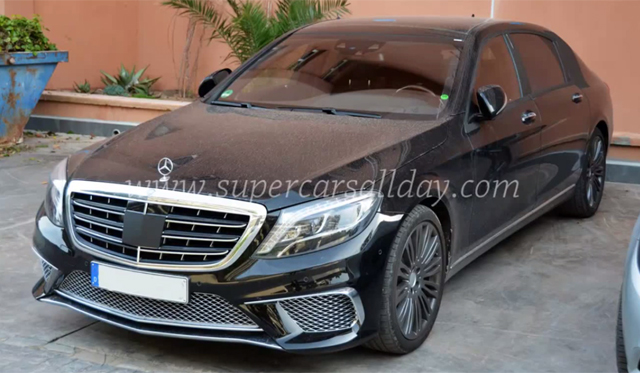 Recently, a stretched 2014 Mercedes-Benz S-Class was spied up close in what is believed to be S 600 Maybach guise. Now a spy video has emerged showcasing another stretched Mercedes-Benz S-Class prototype but this time, the car is in range-topping S 65 AMG trim!
[youtube]https://www.youtube.com/watch?v=ZD43qyEO1_w[/youtube]
Immediately, it is obvious that the Mercedes-Benz S 65 AMG Maybach features all the same aggressive design features of the 'regular' S 65 AMG. Such features include new bumpers both front and rear and under the hood, the S 65 AMG Maybach will feature the same massive 6.0-liter V12 engine as the standard car delivering an absolutely mighty 630 hp.
Standard Mercedes-Benz S 65 AMG

It is currently unclear just what variants of the stretched S-Class will be available. However, with the first long-wheelbased S-Class likely to revive the Maybach name, it will have to prove itself worthy of that name. When it was still around a despite the exclusivity and high quality, Maybach failed to impress the public. Whereas British luxury manufacturers saw sales grow to record levels in recent years, sales by Maybach were very low. In 2010 Maybach sold just 200 cars compared to Rolls Royce's 2,700 and Bentley's 5,100.
Consequently, it was a no brainer for Mercedes-Benz to eventually pull the plug on the Maybach and end its production run. It is predicted the S-Class Maybach will retain the 2+2 seating layout of the current S-Class whereas the range-topping Pullman could feature a 2+2+2 seating layout and will be even longer.