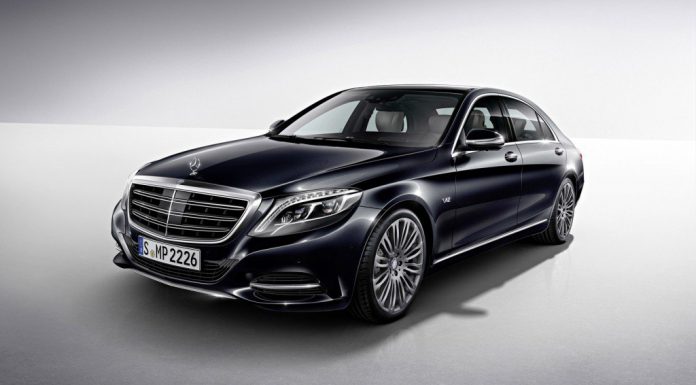 Next year, Mercedes-Benz is expected to unveil the 2016 Mercedes-Benz S-Class Pullman. It will be the most luxurious variation of the S-Class available featuring three rows of seats and could become the world's most expensive sedan. As a matter of fact, Bloomberg claims that in the U.S, it could cost about $1 million which is about double that of a Rolls-Royce Phantom!
The new Mercedes-Benz S-Class Pullman will reportedly come standard with armour plating to protect the occupants with the four rear seats set to face each other. The front compartment and seats will be separated by a partition window.
Mercedes-Benz S 600

Not too long ago, the first spyshots of the Mercedes-Benz S-Class Pullman emerged along with suggestions that the armour plating is capable of withstanding continuous gun fire, hand grenades as well as other small explosions.
In S 600 specification, the Pullman should feature the same 6.0-liter twin-turbocharged V12 engine delivering a total of 523 hp between 4900 rpm and 5300 rpm and 612 lb-ft of torque between 1900 and 4000 rpm as the standard length S 600. Due to the increased weight and size of the Pullman, it won't be as fast nor as efficient as the standard S-Class.
According to Tim Urquhart, a London analyst for IHS, "they [Mercedes-Benz] want to show that Mercedes still stands for an absolute elite, luxury and opulence. There's symbolic value to this kind of car."
[Via Bloomberg]