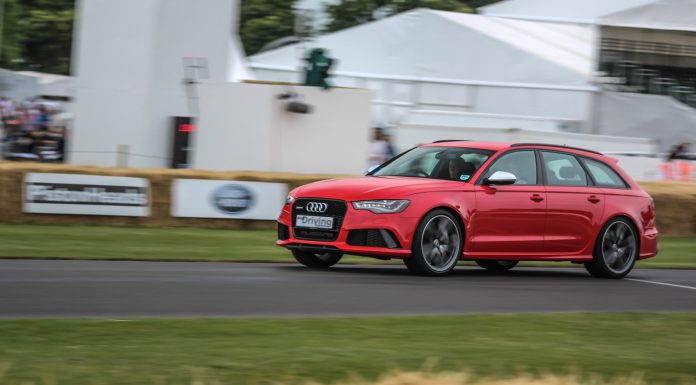 Thursday at the Goodwood Festival of Speed is traditionally Moving Motor Show day. The Moving Motor Show 2014 is now in its fourth year, having started in 2010 as a replacement to the cancelled British Motor Show. The Moving Motor Show this year seemed to be busier than ever before. The crowds were similar in size to a normal day at the Festival, despite this, we managed to get some pictures of the cars out on track!
The idea behind the Moving Motor Show is that ordinary Joe Public can attend and test drive a car on the famous hill climb. It is a refreshing break from the normal layout of motor shows. The result is that the Moving Motor Show is much more geared towards the average consumer than the industry in general.
Amon those taking part this year were Ferrari with a Ferrari 458 Italia, 458 Spider and F12 Berlinetta. Aston Martin had a Rapide S and a V12 Vantage S whereas Audi had professional drivers piloting the Audi R8 V10 Plus and the Audi RS6 Avant. Other manufacturers in Abarth, Dacia, Toyota, Renault, Hyundai and Porsche.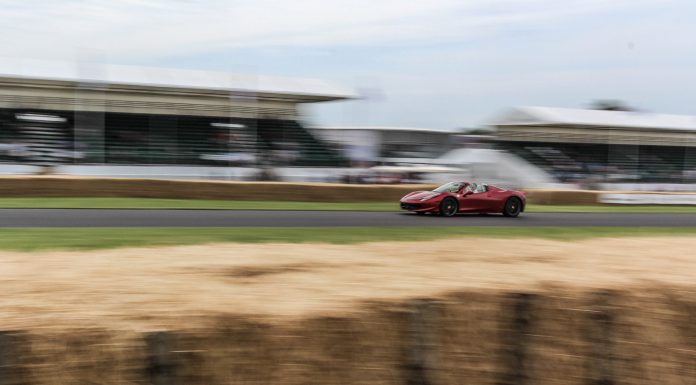 The Goodwood Festival of Speed 2014 will get underway properly tomorrow with the race cars heading up the hill for the first time. Take a look at our preview (with links to live streams) and follow all the latest news on our dedicated Goodwood Festival of Speed 2014 news channel. Enjoy the photos!