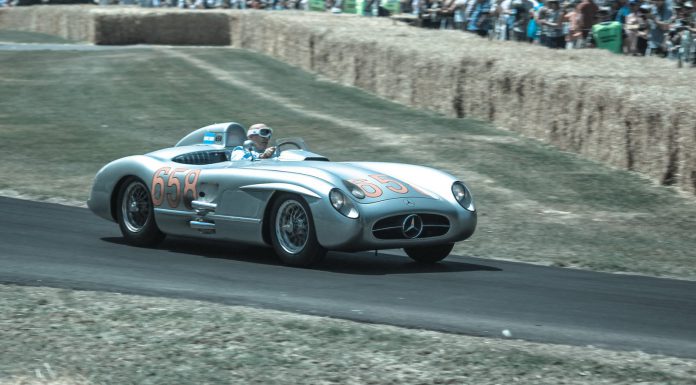 Goodwood Festival of Speed 2014 kicks off on Thursday this week. For those that haven't heard of the Festival of Speed before, you really should have! It is an annual festival combining historic motor racing with modern motor racing, supercars and much more, all within the grounds of the historic Goodwood House. Goodwood is of course the perfect venue as the circuit and the owner (Lord March) have motor racing deep within their histories!
This year is the 21st event and it promises to be bigger and better than any of the previous events. The theme for the Goodwood Festival of Speed 2014 is 'Addicted to Winning – The Unbeatable Champions of Motor Sport'. The centre piece display has been sponsored by Mercedes-Benz this year and Maserati are celebrating a centenary!
The setup of the event remains largely unchanged this year. The Cartier 'Style et Luxe' concours d'elegance will return with some of the finest cars on display. The classes this year will include a class dedicated to Maserati, meanwhile Mercedes will have their own Mercedes-Benz 500K class. Classes will also be dedicated to junior pre-war sportscars, aspirational 1950s American two-seaters, mid-engined masterpieces, front engined supercars of the 1990's and a class dedicated to the 50 year old Ford Mustang!
The Michelin Supercar Paddock will be in rude health with the biggest news being the mega-combo of the McLaren P1, LaFerrari, Porsche 918 Spyder and Koenigsegg One:1 together in one place! The biggest change to the Supercar Paddock will be the introduction of timed hill climbs though. All supercars will be allowed to set timed runs this year. We suspect that Nick Heidfeld will be shaking in his boots as his 41.6 second record might be threatened for the first time in years!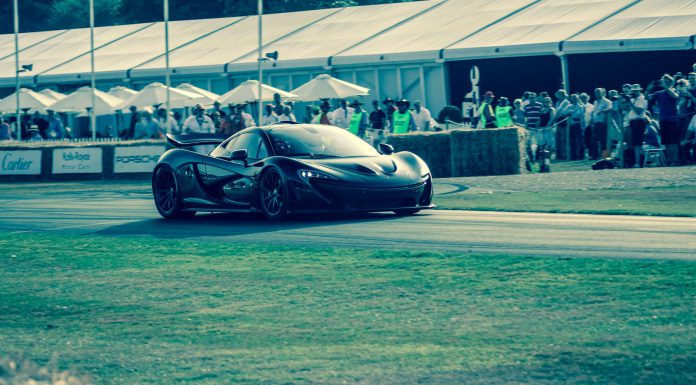 Elsewhere, the supercar paddock will be home to cars such as the new Bentley Continental GT3R, an extra special McLaren 650S, the GTA Spano, the Trident Iceni, the Arash AF8, and the Sin R1. BMW will bring the i8 and a new BMW Individual M4 for the hill. Ferrari will bring the Ferrari California T, F12 Berlinetta and 458 Speciale. Jaguar will have a special surprise which we will reveal later tonight, together with an F-Type R Coupe!
Many of the cars will be piloted up the hill by celebrity drivers. Formula 1 drivers have already been confirmed including Lewis Hamilton and Jenson Button. Ex-Formula 1 drivers will also be running up the hill including David Coulthard and Mark Webber.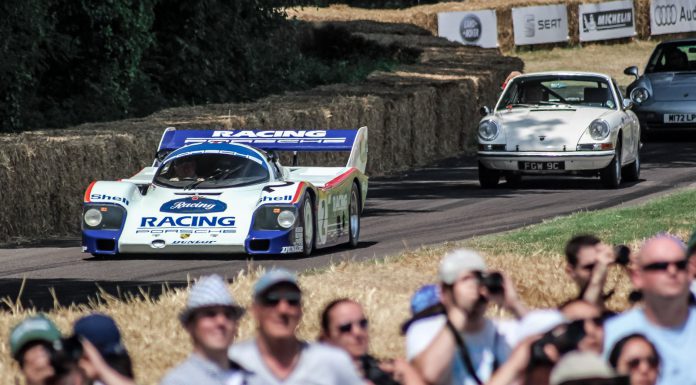 If you want to join in with the events, you can! All the action from the hill will be streamed direct to YouTube at the links below. Be sure to follow us on Facebook, Instagram and Twitter as well as our dedicated Goodwood Festival of Speed 2014 news channel!
Thursday 26th June
[youtube]https://www.youtube.com/watch?v=NsUEfWGQ2Yc[/youtube]
Friday 27th June
[youtube]https://www.youtube.com/watch?v=bgg9E8iFzew[/youtube]
Saturday 28th June
[youtube]https://www.youtube.com/watch?v=gXezwQIN6w[/youtube]
Sunday 29th June
[youtube]https://www.youtube.com/watch?v=bW0jJ1nVxVc[/youtube]