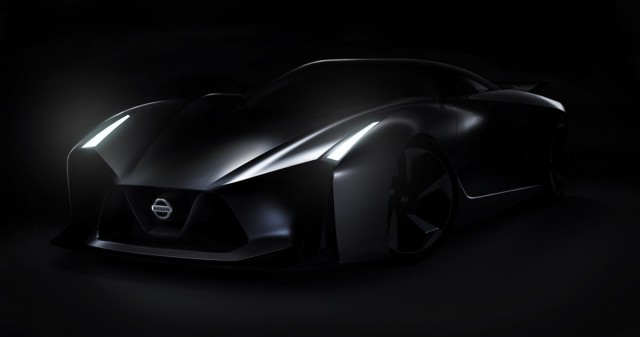 Nissan has just released a single, rather mysterious image of a concept car which it will officially unveil on Monday the 16th of June. The release of this image comes just a few days after another teaser image was dropped reportedly previewing the company's Vision Gran Turismo concept.
In the statement, Nissan said, "On Monday, June 16, we will reveal the next chapter in our Nissan story to an audience that has always shared our passion for performance."
While it is hard to determine whether or not this car is indeed the Vision Gran Turismo, there's a possibility it could provide as with a glimpse into the design of the next-generation, 2016 Nissan GT-R.
It seems somewhat odd that Nissan would promise the car as the next chapter in its performance oriented story if it were indeed a car purely for Gran Turismo 6 and didn't at least feature some technologies which could funnel down into production or alternatively, go straight into production.
Either way, we don't have long to find out!