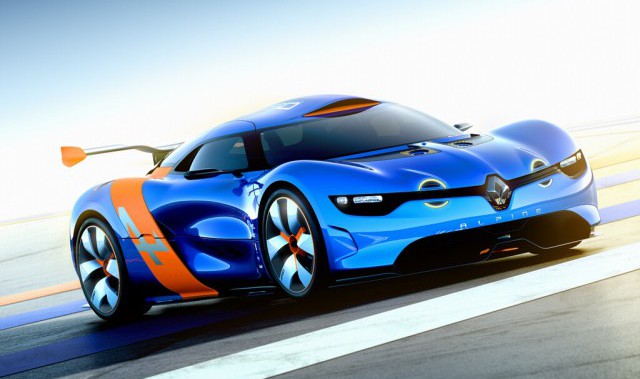 Following the recent split of Renault and Caterham and their joint sports car project, it has been confirmed that Renault has bought out the small stake Caterham had in its Alpine business. As a result, the joint venture between Caterham and Alpine has officially come to an end.
Despite the split, Renault confirmed that it still plans to release its sports car spawned from the collaboration in 2016. Fortunately, development of the car is quite far along with about 90 per cent of the exterior design finished and the cabin set to be finished in the next few months.
It is believed that when the Renault sports car launches in 2016, it will be dubbed as a pure Alpine model in Renault's effort to launch Alpine into its very own brand. While recently speaking about this, Renault's senior vice president of corporate design said, "We've been through all the scenarios, there are pros and cons for every scenario, but to give it its due it's probably best if it's its own brand. We will sell as many as we can, but it will be low volume. There's only so much room for sports cars in your life."
It is believed that the Alpine will deliver approximately 250 hp from its small engine. However, this powerplant will only be required to shift just 1100 kg.
Caterham's half of the project and its own new sports car is also pinned to be completed despite the split. It should deliver around 300 hp.