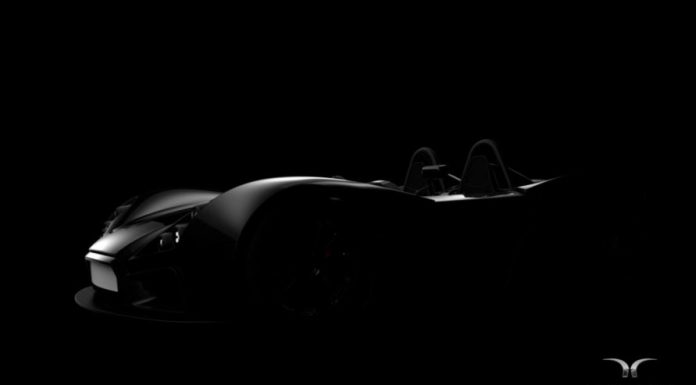 A couple of new teaser images of the upcoming Elemental RP-1 track-day car have been released and on first impressions, the car is just as eye-catching as you'd want a car like this to be.
From the rear, some parallels can be drawn with the BAC Mono mainly due to the high, centrally-mounted exhaust pipe. The car also features a completely smooth underbody as well as a sweet rear diffuser to provide heaps of downforce to the driven wheels.
In the profile shot as well, the Elemental RP-1 certainly looks the hoods. Each headlight is made up of three bulb clusters seemingly stacked on top of each other. Large front haunches as well as two prominent roll-over hoops are also present. As is customary with these sorts of cars, no windscreen is featured!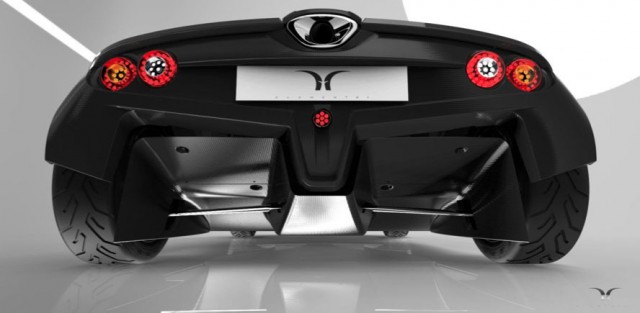 The Elemental RP-1 will debut at the upcoming Goodwood Festival of Speed 2014. The two-seater will reportedly make use of a small 2.0-litre Ford EcoBoost engine delivering an impressive 276 hp. Combined with an incredible 450 kg weight figure and 590 lb-ft of torque, the Elemental RP-1 will be spaceship fast. Mated to this engine will be a six-speed, sequential transmission with a host of aerodynamic components delivering 200 kg of downforce at 160 km/h.
When discussing the car in an official statement, the company behind the Elemental RP-1 said it "incorporates a carbonfibre tub, motorsport-derived aerodynamics, dramatic styling and owner-tuneable suspension and will be available with a range of engines to suit all uses and driving styles". The entry-level model could be fitted with a 1.0-litre EcoBoost engine.