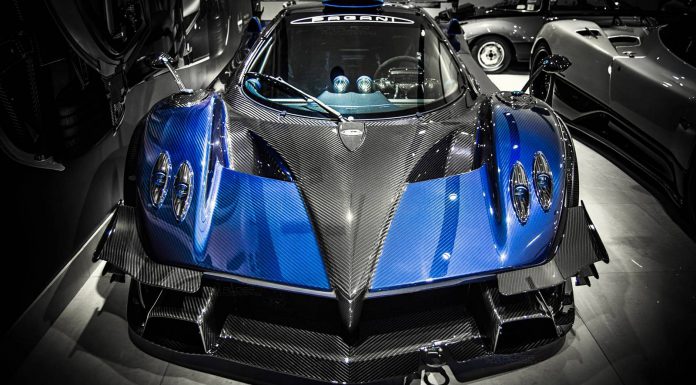 Not long after being delivered to its new home in Japan, our good friend Ron Alder W Photography managed to snap the fifth and final Pagani Zonda Revolucion for our latest Photo Of The Day!
The Pagani Zonda Revolucion was originally introduced at the Vanishing Point 2013 event. It is underpinned by a carbon-titanium monocoque and most of the parts are brand new and are not carried over from the Zonda, including entirely new front and rear subframes. The Pagani Zonda Revolucion also gets a new DRS (Drag Reduction System) on the rear wing.
The engine is a race-bred 6.0-liter V12 Mercedes-AMG unit, an evolution of other V12 engines used in earlier Pagani Zonda models. Total output is up to 800 hp and 730 Nm of torque. It uses a 6-speed magnesium transversal, sequential gearbox to transfer to power to the ground via the rear wheels. The Bosch traction control system has a staggering 12 different settings and the ABS system gets a complete overhaul.
Helping to really differentiate this Pagani Zonda Revolucion from the other's produced is its combination of bare carbon fiber and bare, blue tinted carbon fiber. It also features black wheels and bright blue brake calipers.