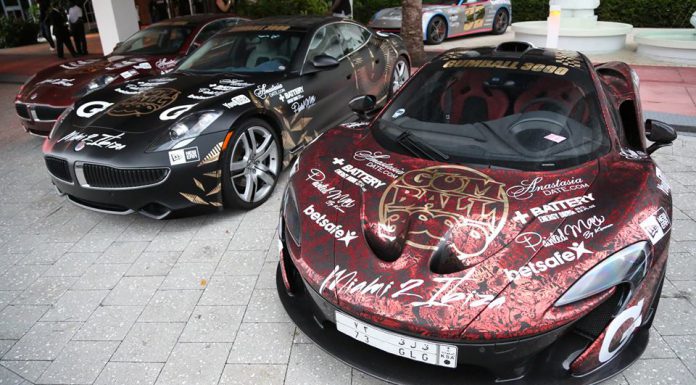 Incase you somehow missed the news, the Gumball 3000 is currently running an absolutely epic route from one legendary party city to another, Miami to Ibiza. The Gumball rally attracts cars that are rarely ever seen on the road to one location, making for some stunning photography and videography opportunities. Supercar spotter DLM Photos was on hand for the first leg of the tour when it kicked off in Miami.
DLM Photos managed to capture all the major head turners participating in the this year's Gumball rally, including several Bugatti Veyrons and a McLaren P1. During the second day of the rally, even more stunning cars turned up including a Ferrari 458 Speciale, Mercedes-Benz SLS AMG Black Series and of course, the hulking Brabus G63 AMG 6×6.
Check back to GTspirit for more updates on the Gumball 3000 rally as they become available.