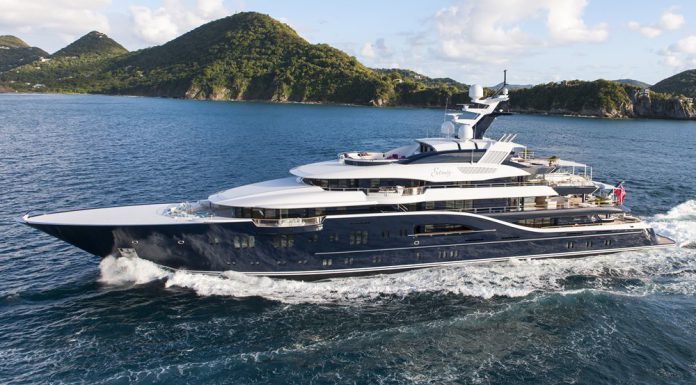 While the following yacht certainly isn't the biggest in the seas, at just over 85 metres long and with a host of incredible luxuries, it really is the pinnacle of boating. Dubbed the Solandge and delivered in October 2013, this yacht would surely make Donald Trump blush.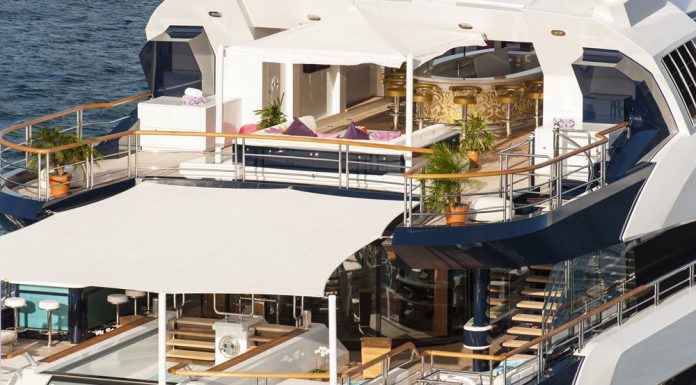 The cabin of the Solandge features a very classical feel with the key star upon entering Solandge being the golden tree with over 1200 small lights. This tree is an amazing 16 metres high and stretches from the tank deck up to the bridge deck. The cabin also features a classy spiral staircase with a much more modern elevator also being available.
The main living space on board includes a large bar area, 12 seat dining table and an open plan living room. Throughout these areas, purple and gold are the predominant colours. Elsewhere, Solandge features a guest office, and five guest suites with one being a very large VIP suite which can be converted into two separate cabins.
Outside, the luxurious yacht features a couple horse-shoe shaped bar, a streaming spa and plenty of seating. Additionally, a 6 metre swimming pool with jet flow can be found.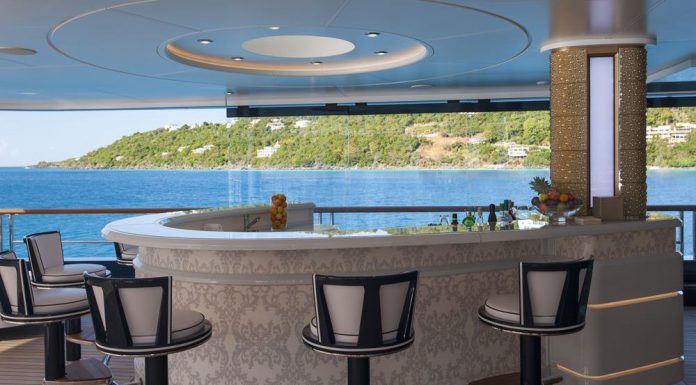 The company behind the Solandge, Lürssen, had this to say, "We are happy that we have met the high expectations of the owner in terms of product quality and being able to deliver within budget and on time. We are looking forward to Solandge finding her place amongst her peers as a remarkable statement in large yacht construction, based on an excellent design and superb engineering skills."
[Via Superyachttimes]