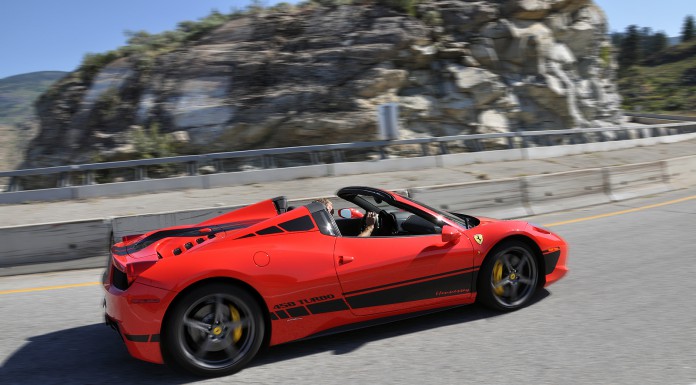 While on the Area 27 Rally in Canada's Okanagan region, one of the participants decided to have some early morning fun on the twist mountain roads right outside our resort.
The mountain switchbacks were enjoyed by the entire ZR Auto group as we arrived to the Spirit Ridge Resort the day before, but the owner of the Hennessey Twin-Turbo 458 Spider wanted some time along on the mountain.
[youtube]https://www.youtube.com/watch?v=3ClDsXiw_20[/youtube]
we headed up the mountain behind him in the orange 640 hp Kleeman Mercedes CLS 55 AMG and got ready to watch Rocket Ron sprint his Twin-Turbo masterpiece up and down the mountain roads.
With no cars in sight, he shot his speedy red rocket-ship into orbit. The Hennessey HPE700 458 Italia Spider is one of only three to have been unleashed so far, and from what we've seen, it's an upgrade that every 458 Italia owner should consider!