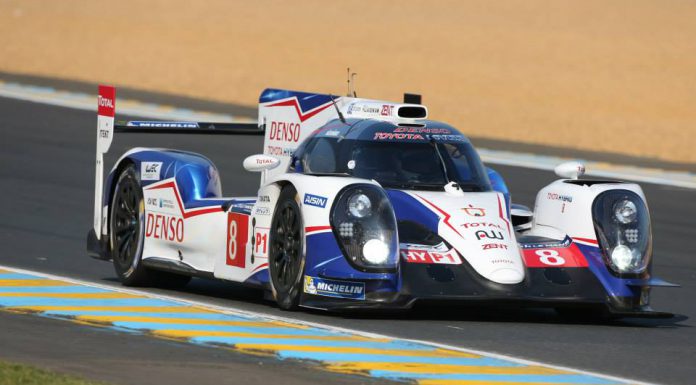 The 24 Hours of Le Mans Test weekend took place this past weekend where teams rehearsed for the main race which takes place on June 14 exactly two weeks from the test day. Optimal weather conditions allowed teams to run their tests perfectly during the two days. Toyota proved its prowess in the 2014 season by emerging fastest after the test. Both Toyota TS040 Hybrids finished in first and second. The No. 8 TS040 Hybrid of Davidson, Lapierre, Buemi finished first ahead of its sister car No. 7 of Wurz, Sarrazin and Nakajima.
Audi set the third fastest time in LMP1, where it placed its three cars ahead of the Porsche 919 Hybrid of Dumas, Jani and Lieb. The time set by the No.8 Toyota was 3:23:014, its sister car No.7 set a time of 3:23:156 while Audi's fastest time was 3:24:453. Rebellion Racing is the only team in the LMP1-L class, they had a difficult weekend after Nick Heidfeld lost control of his R-One car at the new part of the circuit.
Morgan Nissan dominated the LMP2 class, proving what we have already seen since the FIA WEC season began. Olivier Pla drove the No.24 Morgan Nissan car across the line to finish first with a best time of 3:37:795, ahead of the No. 48 Oreca Nissan and No. 36 – Alpine Nissan.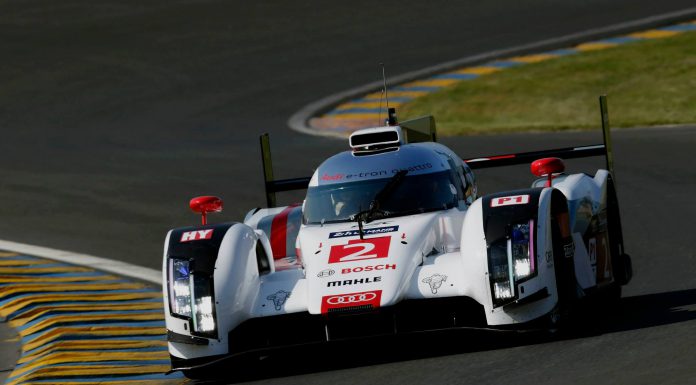 Coming down to the competitive LM GTE Pro class, Ferrari has already shown its prowess since the season began but Manthey Team Porsche proved to know the track better, the No. 92 Porsche 911 RSR crossed the line first with a best time of 3:57:260. Two Ferraris followed right after; the No. 51 AF Corse car finishing ahead of the No. 52 of RAM Racing.
Ferrari was lucky in the LM GTE AM class where it took all the first three positions. The No. 90 Ferrari of 8 Star Motorsports crossed the line first ahead of the No. 72 Ferrari 458 Italia and the No. 61 Ferrari 458 Italia.
Action was topped up by the No. 8 Nissan ZEOD RC which completed 14 laps with a best time of 3:54:145!