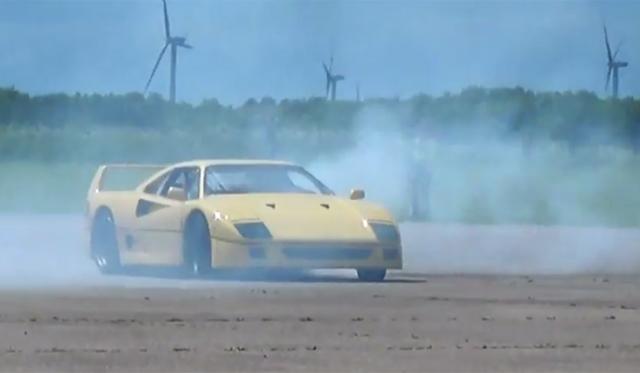 Prior to the recent release of the Ferrari California T, the Ferrari F40 is the last turbocharged Ferrari sold to the public. With its small displacement, twin-turbo V8 engine delivering 471 hp, just over 1300 units of the F40 were ever created and it is considered as one of the greatest supercars ever manufactured.
[youtube]https://www.youtube.com/watch?v=RKwerUKwzVs[/youtube]
As a result of this, the Ferrari F40 absolutely loves to be driven and that is something the owner of the following yellow example certainly isn't scared of doing by performing some smoking donuts following a race against a white Porsche 911 Turbo tuned by 9ff!