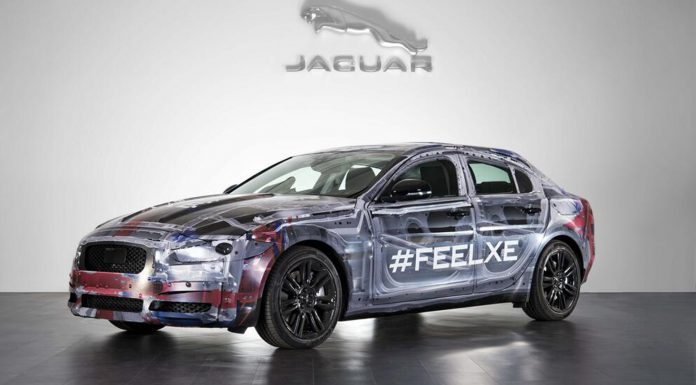 With the brand new Jaguar XE, the British manufacturer will finally have a direct rival to cars like the latest Mercedes-Benz C-Class, BMW 3-Series and Audi A4. However, for its top of the range model, Jaguar is expected to go above and beyond what its competitors are offering.
As it stands, the latest generation BMW M3 manages to produce 431 hp from its twin-turbocharged 3.0-litre six-cylinder engine. By comparison, the upcoming 2016 Mercedes-Benz C63 AMG is expected to produce up to 480 hp thanks to its 4.0-litre twin-turbo V8. However, the future range-topping Jaguar XER-S could produce an insane 542 hp!
The news comes courtesy of AutoExpress who claim that the Jaguar XER-S will be capable of a top speed more than 300 km/h (186 mph). All of its raging 542 horses will be provided by a massive V8 engine incorporating a potent supercharger. So while the Jaguar XE will be similarly sized to the C-Class, 3-Series and A4, in XER-S specification, it will actually be a performance rival to the BMW M5!
Elsewhere, entry-level versions of the Jaguar XE will be available with a four-cylinder petrol engine and possibly, a four-cylinder diesel. Furthermore, the XE will be Jaguar's first production car to utilise the new advanced aluminium architecture first showcased on the C-X17 Concept last year.
[Via Auto Express]