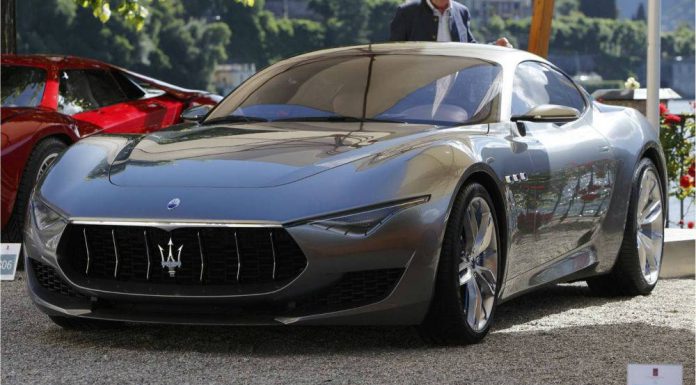 At the recently held Concorso d'Eleganza Villa d'Este 2014, Maserati brought along an absolutely impeccable collection of its sports cars from throughout the decades.
The Best of Show prize for the Concorso d'Eleganza went to a dark blue 1956 Maserati 450 S owned by a Swiss entrepreneur and collector. Just nine examples of the 450 S were ever manufactured, so seeing one at Villa d'Este was a real treat! It originally reached the United States in October 1956 and went on to compete in a selection of races while changing ownerships numerous times. It is fitted with a 4.5-litre engine delivering a total of 400 hp.
Some other notable Maseratis on display included a rare V4 Sport from 1929, a Maserati A6G/54 Berlinetta Allemano, A6G/2000 Berlinetta Zagato, 150 GT Prototype Spider Fantuzzi, Maserati A6GCS Berlinetta Pininfarina and a 1953 Matteo Panini IT.
Alongside this huge range of classic Maseratis, the recently revealed Maserati Alfieri Concept from the Geneva Motor Show 2014 was featured prominently. Whereas the concept on display was fitted with the GranTurismo MC Stradale's 4.7-litre V8 engine, when the Maserati Alfieri goes into production, it will be powered by a twin-turbocharged V6 engine.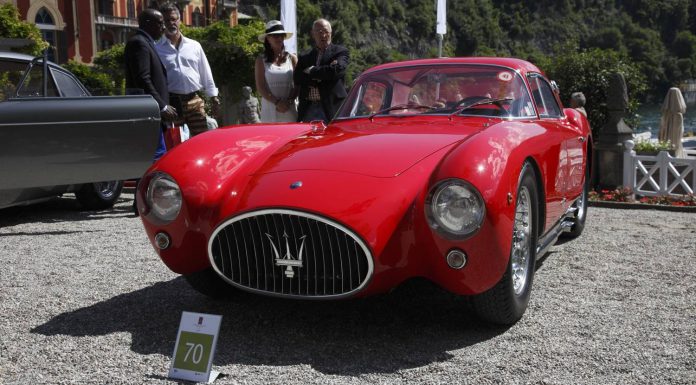 A host of differently powered variations will be offered with power ranging from 404 hp, 443 hp, and an extremely impressive 512 hp. As a result of this, it can be assumed that three different versions of the Alfieri will be offered and consequently, it should act perfectly as the Italian answer to the Jaguar F-Type Coupe and regular drop-top.