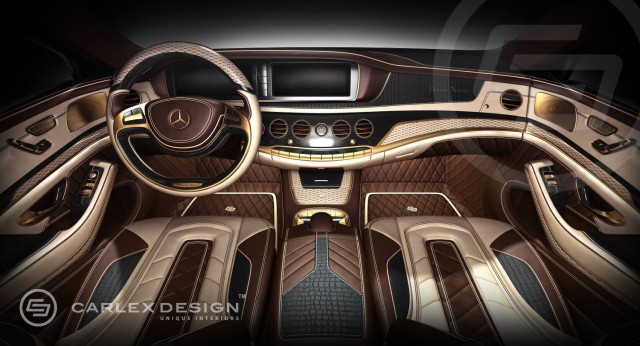 After previewing its upgraded interior for the 2014 Mercedes-Benz S-Class earlier this year, Polish interior specialists Carlex Design, has released official renderings of its proposed interior upgrades for one of the most luxurious cars on the planet.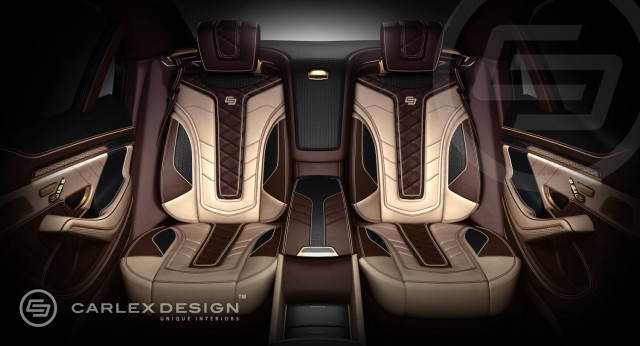 As previously reported, a large proportion of the interior changes include a host of 24k gold trimmed features across the dashboard including all the air vents, steering wheel buttons and Mercedes-Benz emblem, speaker covers, buttons and handles.
Beyond these eye-catching elements, the Mercedes-Benz S-Class by Carlex Design includes brand new leather throughout. This leather is finished in dark brown and light tan and covers the seats, steering wheel, floor mats, dashboard and door trims. To add an extra element of luxury, Carlex Design has incorporated black crocodile skin in the centre console, parts of the seats and dash and areas in the rear.