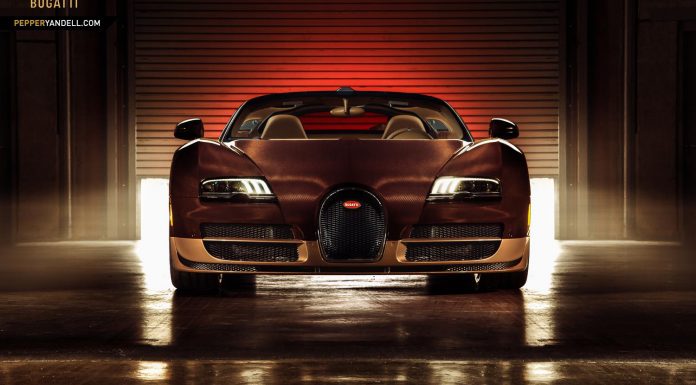 Just like the other Bugatti Legends edition Veyrons, just three units of the incredible Bugatti Veyron Grand Sport Vitesse Rembrandt Bugatti will be made.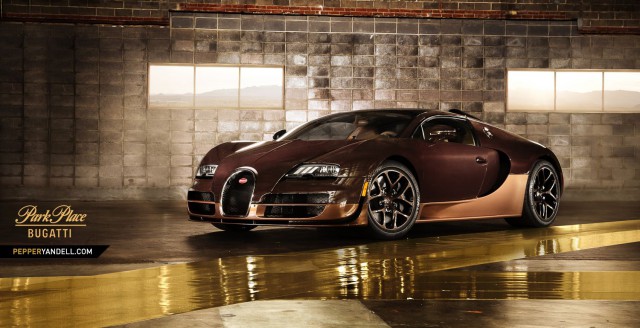 It isn't entirely clear where the three Rembrandt Bugatti Veyron's are going, but one was recently delivered to the U.S. and Pepper Yandell had the incredible opportunity to take some photos of the $3.67 million French masterpiece! Pepper had a mere 60 minutes to complete the photoshoot and despite the time constraints, the images are absolutely incredible.
The body of the "Rembrandt Bugatti" Legend Vitesse was designed with the "horizontal split" that we have seen on the Vitesse a number of times before. This example is largely composed of bronze-coloured clear-coated carbon as a gesture to the artist's favoured material. The vehicle's lower half is painted in an elegant and mellow light shade of brown, "Noix" that works very well with the aforementioned color.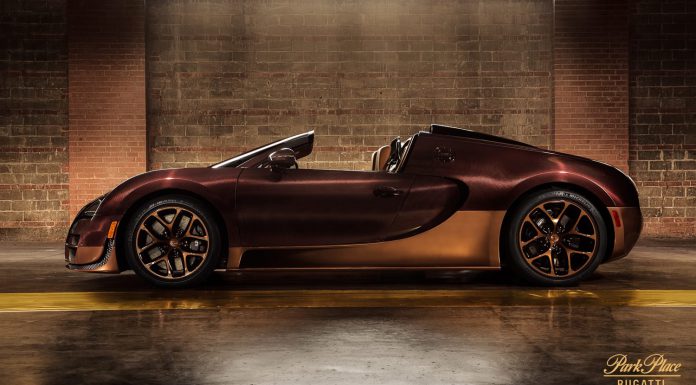 The famous Bugatti horseshoe gleams in real platinum that forms the front grille, with platinum also ringing the EB logo at the vehicle's rear. The wheels are painted in dark "Firefinch" and light "Noix" browns matching the body and finishing color combination perfectly. The brown/bronze color scheme is continued in the interior, again complemented with more platinum on the EB badge on the steering wheel.