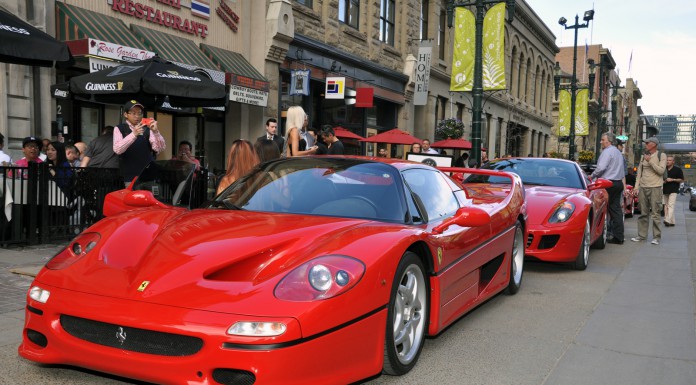 It's Ferrari time! Old friends, new friends and a whole lot of horsepower – that's the best way to describe the Ferrari Club of America – Alberta Chapter's driving season kick off party.
With an array of incredible Ferraris parked outside the Home Tasting Room on Calgary's busy Stephen Avenue, the parade of red stallions drew attention from hundreds of passers by.
In attendance at the show were many incredible supercars ranging from a Ferrari F50 with modified Tubi exhaust, brand new seven-day-old Ferrari 458 Italia Spyder, F12 Berlinetta, 550 Barchetta and many more.
With Ferraris of past and present on display, it was pure eye candy for passers-by. Many questioned: "Do people actually own these cars?"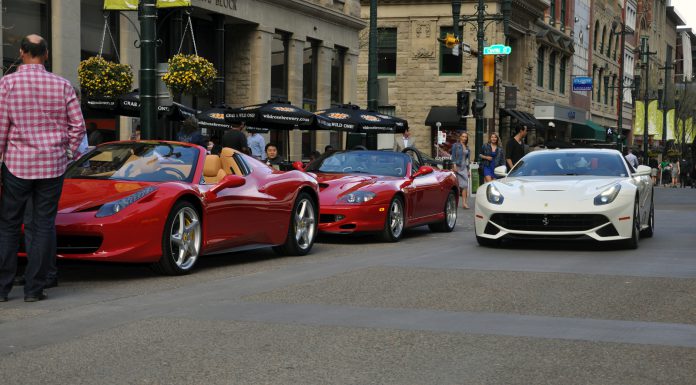 The evening event served as a meet and greet for the club's members, many who haven't seen each-other since last year's season closer drive. We ran into a number of club members who we met last year, and it was great to see them again!
The night's festivities included a wine sampling as well as a quality dinner before heading outside to discuss cars!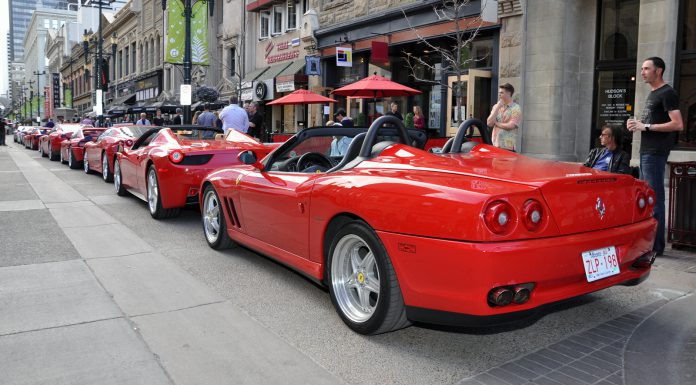 With about 15 Ferraris (and one Porsche) in attendance, it was a sight that many remarked as "incredible" and "mind-blowing."
This group does it right! The members are so welcoming and friendly, and they love the art of the automobile and what it stands for.
With the successful season opener now behind them, we look forward to seeing what the Ferrari Club of America – Alberta Chapter, will be up to this year!