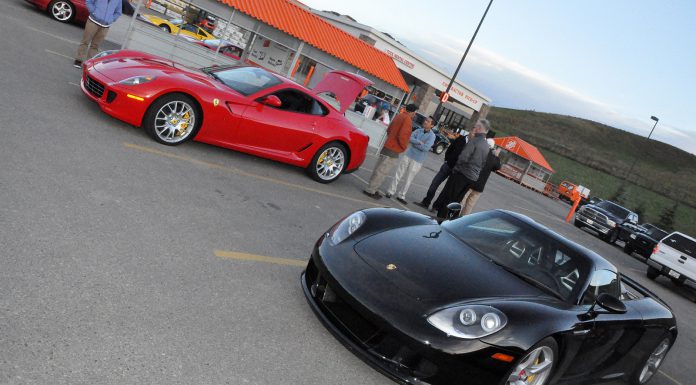 It's 7:00am. The sun is rising in the distance. The frigid air surrounds the quiet parking lot in North-West Calgary. The roar of a Porsche Carrera GT echoes through the valley. The day was about to begin!
A group of local automotive enthusiasts had been organizing one last drive to end this year's spectacular driving season. The drive would take us the ski resort of Mt. Norquay, nestled in the Rocky Mountains of Alberta, Canada. In just one hour, our high-horsepower convoy would depart.
A burly red 599 GTB rolled into the parking lot, followed by a yellow Ferrari 308 GTS and red Ferrari 512BBI. A red Testarossa with gold HRE wheels entered the parking lot with a loud growl. Over the next half hour, numerous Porsche Cayman's, Boxters and 911's joined the crowd. A stunning Porsche 356 rolled in, along with a Porsche 928S and Ferrari 575 Maranello. With a group of over 30 cars participating, this was going to be a wild group drive to put a fitting end to the season.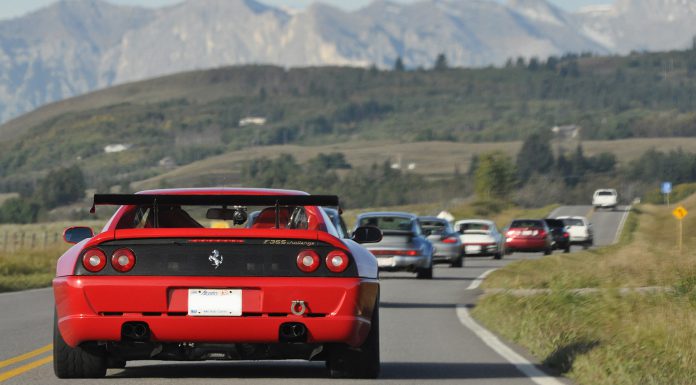 As our departure time arrived, we were joined by a Ferrari F355 Challenge and red supercharged Acura NSX, which would be our ride for the day. The 30-car convoy turned heads left and right. Motorists and pedestrians pulled out their cameras and phones to capture what very well could have been the highlight of their day.
The drive took us North, passing by a near-by lake, then taking us into a forested area and into the foothills. The scenery transforms quickly from prairies to foothills to mountains in a matter of minutes.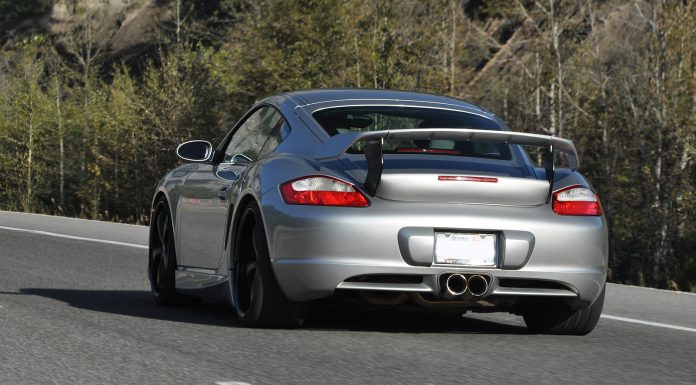 Our group got caught behind a few trucks, putting us behind the rest of the pack. Our group included the F355 Challenge, Porsche Cayman S, Porsche Boxster and Porsche 911. But it wasn't long before we caught up. The group traversed the winding mountain roads, passing by the scenic Lake Minnewanka and onward to Mt. Norquay. The twisty roads played host to our multi-thousand horsepower convoy.
Our NSX kept up very well with the rest of the pack, allowing us to experience the drive from a truly spectacular perspective. Every time we accelerated, the supercharger kicked in and quickly put the power down. We turned heads, had cars pull over to allow us to pass, had pedestrians give us the thumbs up as we made our way up the mountain pass.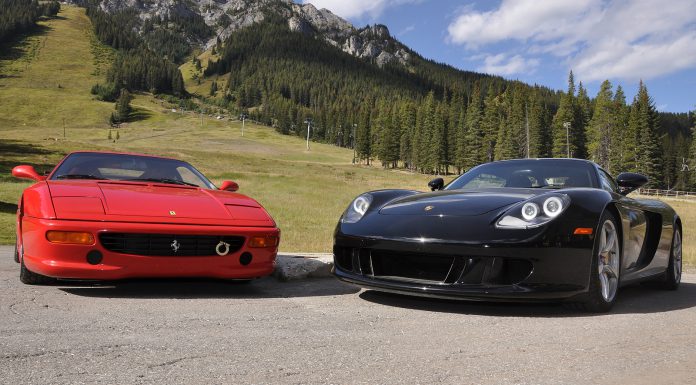 As we arrived at Mt. Norquay for our brunch, stories were already being exchanged, cars were being swarmed by camera-clad bystanders and smiling faces could be seen all around. The drive would definitely be one to remember, and served as a reminder that the first drive of next year's season is just a few months away.