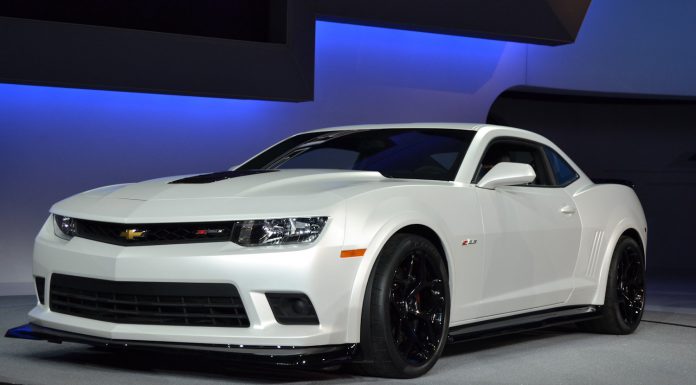 Chevrolet has hinted that the next-generation, Chevrolet Camaro is just around the corner. This follows on from news that the 2015 Camaro will be the final year of the current fifth-generation Camaro.
Following last year's debut of the new Mustang, the Camaro definitely needs an update to keep up. According to previous reports, the styling of the next-gen Camaro will be updated but not to a revolutionary level. Instead, it will look like a "worked-over current-model Camaro". Of course, this comes as no real surprise considering that the latest Mustang's design isn't drastically different from previous-generations of the car.
The fifth generation Chevrolet Camaro has outsold the previous-gen Mustang for quite some time so it will have to be quite special to draw some of the attention and allure away from the 2015 Ford Mustang. Earlier this year, a Chevrolet spokesman revealed that the sixth generation Camaro will have an expressive design and "evoke the passion the previous-generation Camaros have done".
While the styling of the new Camaro is a big mystery, we do know that the car will ride on the same Alpha platform currently utilised by the Cadillac ATS and CTS. It will likely be available with a dual-clutch automatic transmission as well as a possible seven-speed manual.