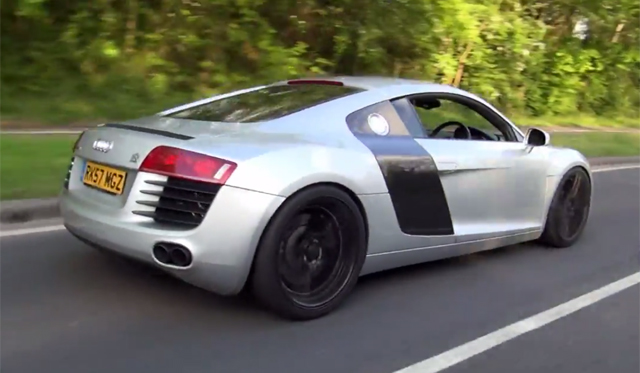 In the past, we've brought you a couple of videos looking at Paul Wallace from the Supercars of London YouTube channel and him purchasing his first supercar, a silver Audi R8 V8.
[youtube]https://www.youtube.com/watch?v=2_Ib5nEIO4o[/youtube]
With a set of new wheels on his ride and now, a full Armytrix F1 valvetronic exhaust system installed, this R8 sounds better than ever.
Of course, we're no stranger to the incredible work of Armytrix and as the following clip shows with a selection of tunnel runs and full throttle accelerations through underpasses, the car sounds monumental!