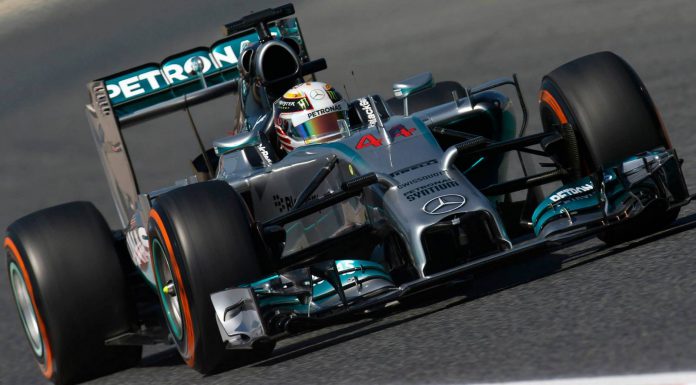 Mercedes-Petronas has once again claimed a 1-2 finish at the Spanish Grand Prix today. Lewis Hamilton won the race ahead of teammate Nico Rosberg. Hamilton celebrates his fourth straight win, taking him to the top of the standings, 3 points ahead of Rosberg. The race came down to a dramatic finish with the two drivers separated by less than a second with a clear lead on the rest of the pack.
It was a game of tires for the two drivers. Hamilton was lucky enough to create a wide gap between himself and Rosberg using the prime tires. Rosberg, running on hard tires, could only manage to stay a distance away from his teammate. When Hamilton changed to the hard compound and Rosberg went for mediums, the difference was evident as the gap closed rapidly. From a gap of 4.8s to 4.6s, 3.6s, 3.7s, 3.1s, 2.3s and 2.0s before it went under 1.0s all the way to the finish.
Today's affair was a double team finish where Mercedes held the 1-2 spot; Red Bull were lucky today especially for Vettel who has had a rough season. Daniel Ricciardo finished in third for Red Bull followed by Vettel in fourth and Williams' Valtteri Bottas in fifth. Vettel had started in 15th place, quite a show he set out on the track today by finishing fourth.
Ferrari took sixth and seventh places. Fernando Alonso also applied the three-stop strategy to finish ahead of teammate Raikkonen, he finished in sixth leaving the seventh place to Raikkonen who had been lapped by the leaders above him.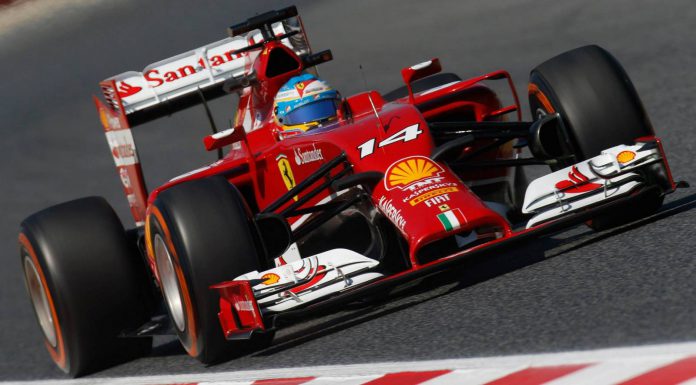 It was a good day for Lotus as they scooped their first points in the season by finishing eighth through Romain Grosjean. Force India duo of Sergio Perez and Nico Hulkenberg finished in ninth and tenth. The McLaren duo of Jenson Button and Kevin Magnussen followed in at 11th and 12th places. Felipe Massa was left to 13th as he tried to pull a three-stop strategy which backfired on him.
There were two retirements from the race, one being Jean-Eric Vergne from Toro Rosso after suffering an exhaust problem. His teammate managed to finish in 14th. The other retirement was that of Kamui Kobayashi from Caterham after suffering brake failure, the second time this season. Meanwhile, Pastor Maldonado did not escape a penalty yet again as he was slammed with a five-second stop-and-go penalty for making contact with Marcus Ericsson's Caterham.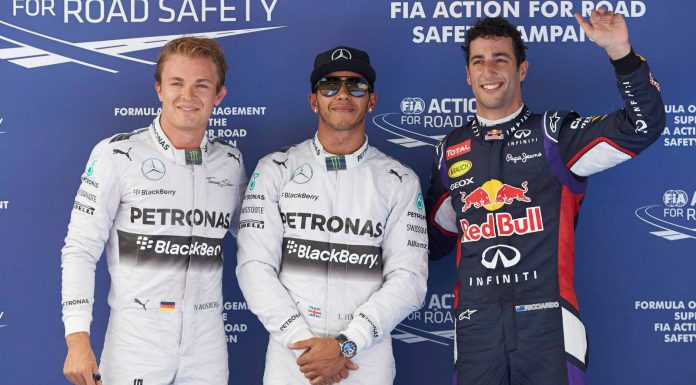 Hamilton leads the standings with 100 points followed by Rosberg with 97, Alonso is third with 49 while Vettel is fourth with 45. Mercedes leads the constructors' points with 197, followed by Red Bull with 84 while Ferrari is third with 66. The next stop for the F1 cars will be Monaco on May 22nd.