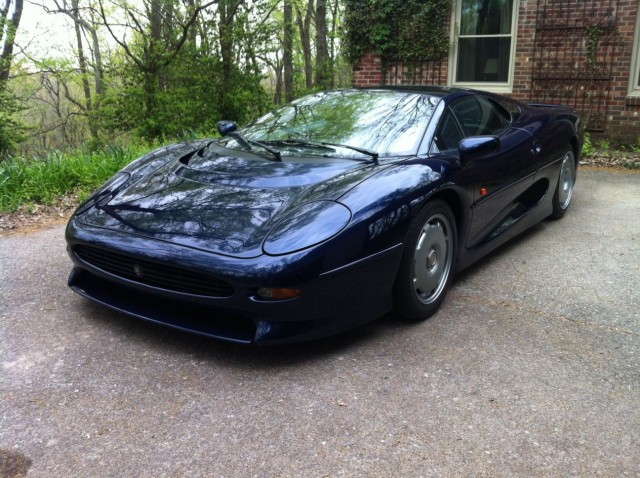 If you looked back to the Jaguar brand just a couple years ago before its onslaught of performance-oriented models and the launch of the F-Type sports car, it was difficult to imagine that in the early mid-90s, it was producing the XJ220. As the world's fastest production car at the time with a top speed of 213 mph, the XJ220 is still considered as supercar royalty in a similar vein to the McLaren F1.
Throughout its two year production run, just 275 examples were created. As a result, it is also one of the rarest supercars from the past two decades and consequently, finding one for sale isn't easy. However, a unique dark blue Jaguar XJ220 has just popped up for sale in Nashville, Tennessee in the United States with the asking price of $299,220.
Finished in Le Mans Blue with a Smoke Grey leather interior, this XJ220 really is an eye catcher. It has covered a mere 3578 km and is one of just around 12 in North America. What makes this XJ220 unique however is that it was the last one to roll of the British marque's production line!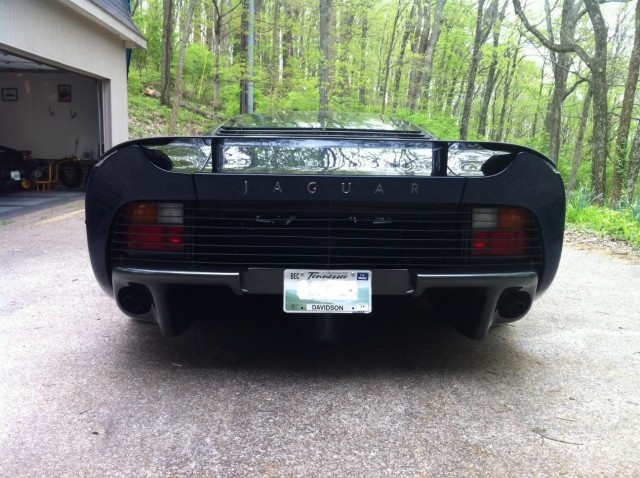 Beneath the still modern exterior, the XJ220 features a 3.5-litre twin-turbocharged V6. While the car was initially promised to feature a V12 engine, this potent forced induction did the job more than adequately meaning the XJ220 was also the fastest car to lap the Nurburgring Nordschleife from 1992 to 2000.
[Via eBay]