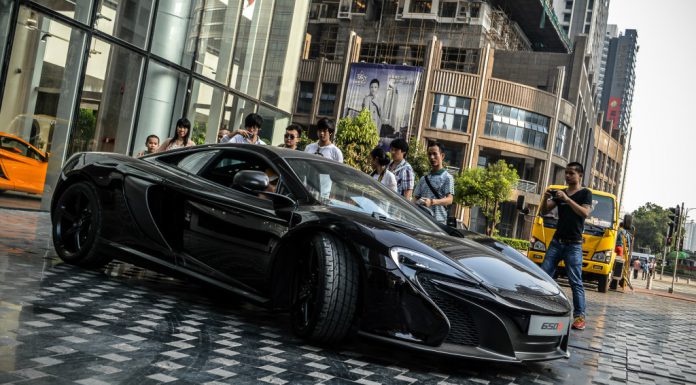 The McLaren 650S MSO Concept has landed in China, making one of its first stops at McLaren Guangzhou! The McLaren 650S MSO Concept was only recently unveiled before heading out to China for a small tour. The car itself is a showcase for McLaren's Special Operations Department, the special division of the Woking-based company that caters for customer's bespoke requests and services McLaren F1 road cars.
The idea behind the McLaren 650S MSO Concept is to showcase the range of options a McLaren customer has when choosing to go bespoke with their supercar. The MSO Concept gets a lot of new carbon fibre. The rear diffuser is the biggest change you'll notice. Elsewhere, McLaren fitted a carbon fibre rear spoiler with MSO logo, a carbon fibre engine cover, a set of canon fibre side blades and a satin finish carbon fibre front bumper.
The unique paint colour was developed exclusively by MSO. It features a deep ruby red metallic flake applied to a black base layer. The colour is called 'Agrigan Black' and will be available to order via MSO. The wheels are specially finished in satin black.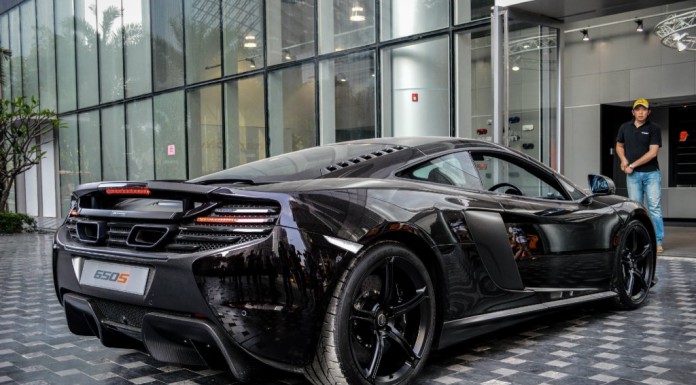 The McLaren 650S MSO Concept features the same mechanical updates underneath as any other McLaren 650S. It gets the same 3.8 litre McLaren V8 with a total output of 650 PS and 678 Nm of torque. 0-100 km/h now takes just 3.0 seconds and 0-200 km/h (125 mph) only 8.4 seconds. It will hit a top speed of 333 km/h (207 mph) and a set of carbon ceramic brakes provide the extra stopping power.