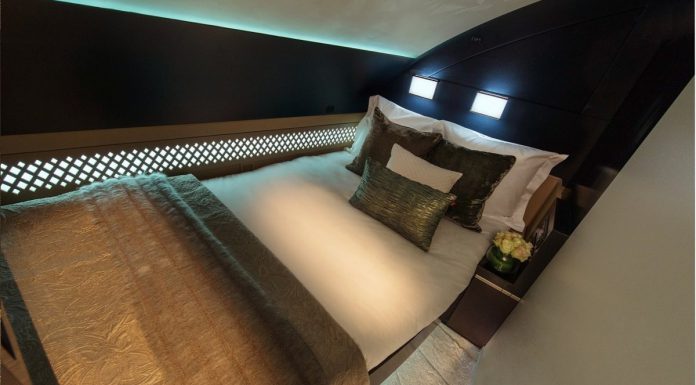 For the frequent fliers out there, you'll know just how taxing it can be to sit on a plane for hours on end. Sure, business and first class help to make such journeys more comfortable but they have nothing on what Etihad Airways has just launched dubbed 'The Residence'.
[youtube]https://www.youtube.com/watch?v=TLZ2iDLPcxw[/youtube]
'The Residence' consists of a three-room cabin to provide the closest thing to a private jet on a commercial airline. It includes a living room with dining table and 32-inch flat screen TV, ensuite bathroom complete with shower, a bedroom with a double bed as well as a personal butler catering to your every need. What's more, you'll also get a travel concierge along with a chef to make long airplane journeys feel more like hotel stays that actual flights!
This unique experience is only available on Etihad's Airbus A380 jumbo-jets. While discussing 'The Residence', Etihad Airways' Chief Commercial Officer Peter Baumgartner said, "The Residence will set Etihad Airways apart from the rest of the industry and allow us to provide the complete range of world-class products and services to cater for the individual tastes of every VIP traveller.
"This is the culmination of five years of intensive effort and research into how Etihad Airways can provide an unparalleled VIP experience. Without doubt, we are ushering in a new era of luxury travel in commercial aviation."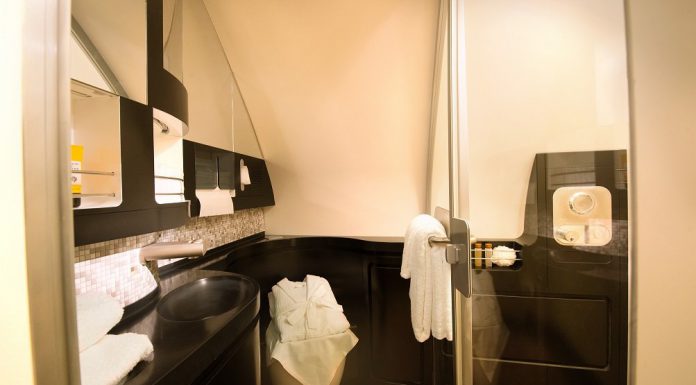 So at this stage, you're probably wondering how much all this will cost? Well, for a flight between Abu Dhabi and London, expect to cough up around $20,000 USD.