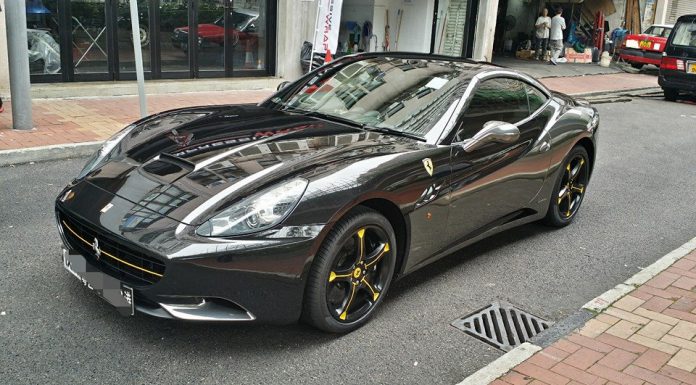 First it was matte finishes, then chrome. Now the latest wrapping finish appears to be chrome black, a darkly tinted chrome look material. Here we have a Ferrari California that has been outfitted with the shiny coat, a finish that is ever-changing to the surrounding environment.
The car that was wrapped by specialists Impressive Wrap HK also features some yellow highlights to ensure that the V8 convertible will certainly not go unseen by passers by. The yellow has been applied to the wheels as well as upper edge of the rear diffuser and a single slat on the front grille.
Wrapped or not, the California (the entry level Ferrari) is undeniably quick. With its 4.3-liter V8 pumping out a very respectable 483 bhp, the drop-top will power to 100 km/h in just 3.85 seconds. Let us know your thoughts on the wrap below!