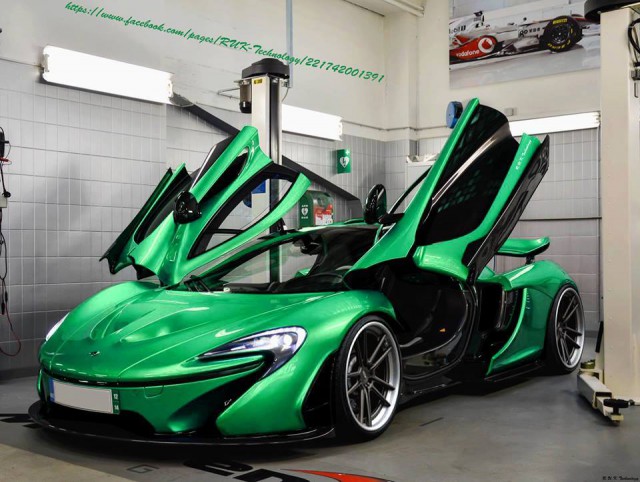 The McLaren P1 is a sublime engineering feat that utilizes technologies that had never been seen before, something that we have grown to expect from the British marque. Having driven the car we were able to confirm McLaren's claims that the car has moved the hypercar game to another level entirely.
Cutting straight to the performance figures, the McLaren P1 will travel from zero to 100 km/h in less than 3 seconds, zero to 200 km/h in under 7 seconds, and zero to 300 km/h in no more than 17 seconds. This is thanks, in part to the Instant Power Assist System (IPAS) which is essentially KERS, for road cars. Putting the 300 km/h statistic into perspective, this is 11 seconds faster than the legendary McLaren F1 road car. Top speed is electronically limited to 350 km/h.
Deliveries began a couple of months ago and a wide variety of specifications have been chosen, from deep red to electric blue and everything in-between, but here we have a render of one color we are yet to see, a very green P1!
What are your thoughts on the color? Let us know in the comments below!
[Via RUK Technology]