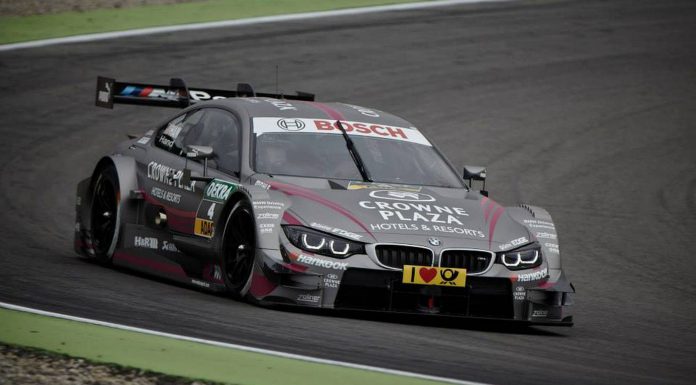 BMW started the 2014 DTM season with a win in the first round at Hockenheimring in the new BMW M4 DTM. It was Marco Wittmann driving for BMW Team RMG who claimed this win, his maiden victory in his DTM career. Wittman led from lap three till the end of the 42 laps while second and third place on the podium were Audi drivers; Mattias Ekström who finished second and Adrien Tambay in third.
Tambay had started from pole, his first pole position in his DTM career before finishing at a comfortable third place. Reigning champion Mike Rockenfeller finished fourth in his Audi RS5 DTM while Timo Glock for the BMW Team MTEK placed in fifth place. Another veteran – Bruno Spengler driving for BMW was sixth overall. The race attracted a total of 75,000 fans.
Wittmann said, "I am overjoyed. After two difficult years for the RMG team, this victory is very good for everyone. I kept an eye on the drivers behind me in the rear-view mirror all the time and I knew that the drivers with option tyres would be quicker than me towards the end of the race. However, my margin was big enough".
The day was quite cruel for Mercedes-Benz teams. The best placed Mercedes driver was Pascal Wehrlein who finished in eleventh. They did not score any points in the season opener and Wehrlein was followed closely by teammate Gary Paffett who finished in 12th place. Last year's winner of this round Augusto Farfus, finished in eighth driving for BMW.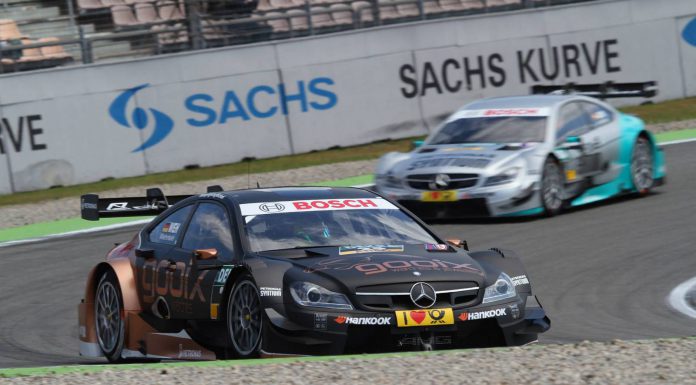 Disappointed Wehrlein said, "Summing this weekend up in words isn't easy. It was clear for everyone to see that it was quite difficult for us as Mercedes-Benz drivers. It is too bad that we didn't score any points. Now, we have to analyse everything to be able to improve in the next races".
The next round will head over to Northern Germany at the Motorsport Arena Oschersleben on May 16th to 18th. Teams will now incorporate new regulations; BMW driver Marco Wittmann, Timo Glock, Bruno Spengler, Martin Tomczyk, Augusto Farfus and Joey Hand will gain five kilograms in their cars, Audi drivers will gain 2.5 kilograms while Mercedes-Benz drivers will lose five kilograms.