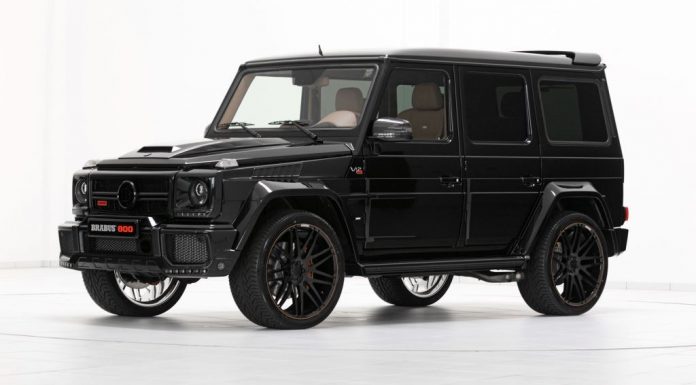 The Brabus G65 800 iBusiness was only revealed a couple of months ago and one of the very first examples is up for sale in Germany for just over 350,000 euros!
The Brabus 800 iBusiness is based upon the Mercedes-Benz G 65 AMG and, as a result, features the Mercedes-Benz V12 powerplant! To match the inevitable increased performance, the car gets the Brabus Widestar bodykit and a set of 23 inch rims!
Brabus iBusiness cars focus on a special blend of technology raw power. The Brabus 800 iBusiness is therefore no different! Owners will enjoy multimedia content such as music, movies or games using an iPad mini, Mac mini, iPod touch and Apple TV on the move. The car comes fitted with its own Mac Mini computer with Apple TV and a power amp to provide enough power. These components are hidden at the rear of the vehicle.
Inside, the car gets two individual rear seats rather than the Mercedes-Benz bench seat. A tailor-made Brabus center console sits between the two rear seats. The upper section features a refrigerator for refreshments, the main part of the console houses numerous components of the "iBusiness" multimedia concept.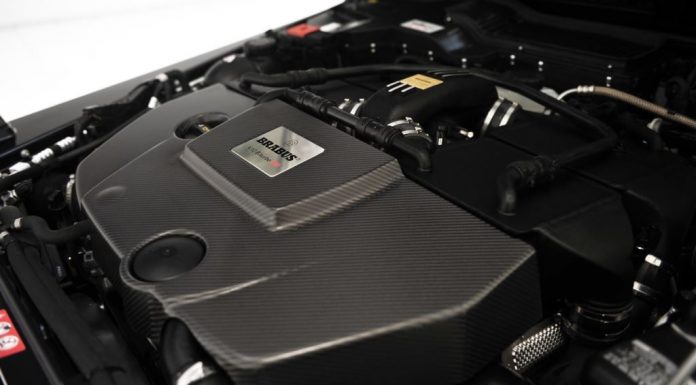 The 6.0-liter V12 Biturbo engine gets the Brabus 800 treatment. Brabus fit high-tech twin turbochargers together with new exhaust manifolds which include integrated turbo housings. The Brabus 800 iBusiness gets four water-to-air intercoolers located beneath the carbon-fiber Brabus hood. Two air filter boxes positioned in the front fenders ensure an optimized supply of breathing air for the engine.