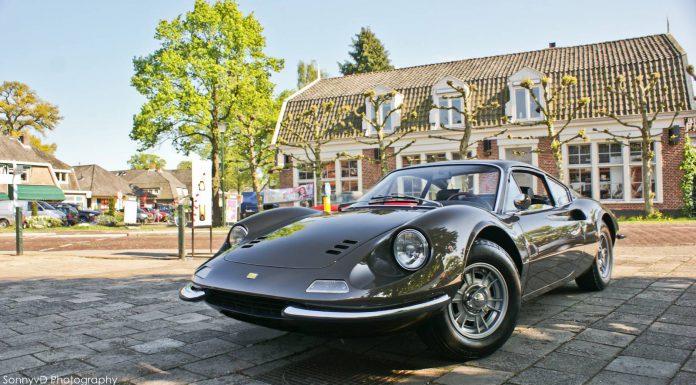 A Dutch GTspirit reader recently stumbled upon a beautiful and very rare Ferrari 246 Dino GT L-Series in the small town of Blaricum. The owner spotted him taking pictures of the car and graciously allowed them to continue taking photos, even opening the car up for some interior shots.
The Dino 246 GT was produced between 1969 and 1974 and at a first glance, was virtually indistinguishable from the Dino 206. The car was produced in 3 different 'series', L-series, M-series and E-series. This car is an L-Series model, which means it is one of 357 Dino L-series produced, all of which were manufactured sometime between 1969 and 1970.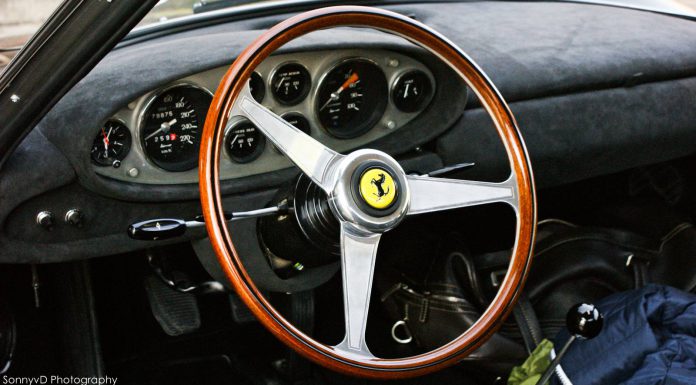 All 246 Dino's were slightly longer and wider than the 206 that came before it, although the L-series model is distinguished by unique centre-lock wheels, rear licence plate lights in the quarter bumper ends, an external boot lid release button and head rests mounted on the rear bulkhead. This example is a rare find and is simply stunning in Ferrari's 'Grigio Ferro' grey shade.