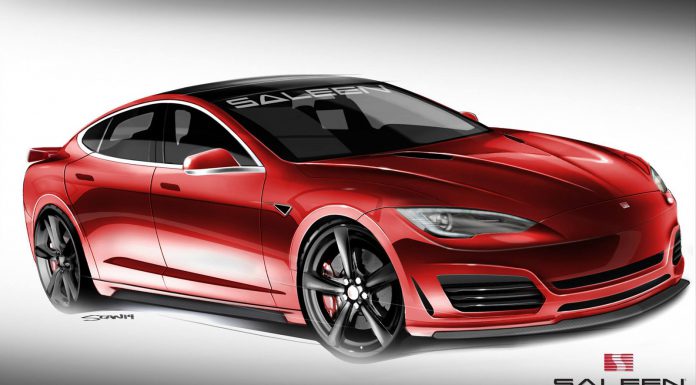 Saleen has come good on its promise to reveal sketches of its modified Tesla Model S in the middle of this month. While we will have to wait a little longer to see official photos of the car and to receive official specifications and details about it, the following renderings do at least show how the car looks.
Visually, the Tesla Model S modified by Saleen features a completely new bodykit for the all-electric sedan giving it a much more aggressive look. The new bodykit consists of a redesigned front bumper, hood, front splitter, side skirts, rear wing, rear bumper and a prominent rear diffuser inevitably made of carbon fiber.
Thankfully, this Tesla Model S won't simply be wearing a new bodykit. It will also incorporate a newly trimmed cabin with sports seats finished in black leather and with Alcantara accents. Contrasting red stitching is then featured throughout the interior.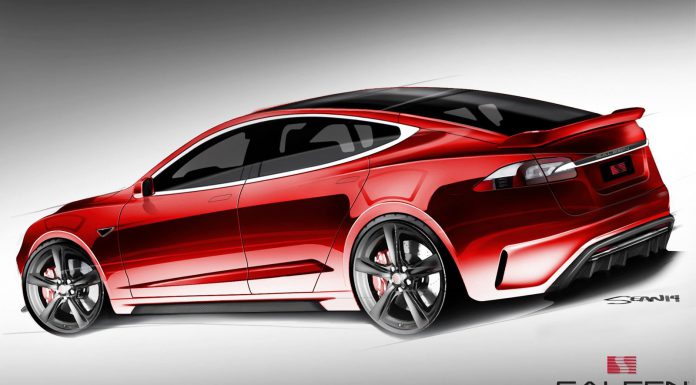 Despite all the impressive visual changes, Saleen is promising that the most significant changes are mechanical. Saleen CEO and founder Steve Saleen said, "As pleased as I am by the aesthetics seen in these renderings, perhaps the true Saleen mark will be best exhibited by the mechanical enhancements that will only be seen as the live vehicle hits the streets this summer."