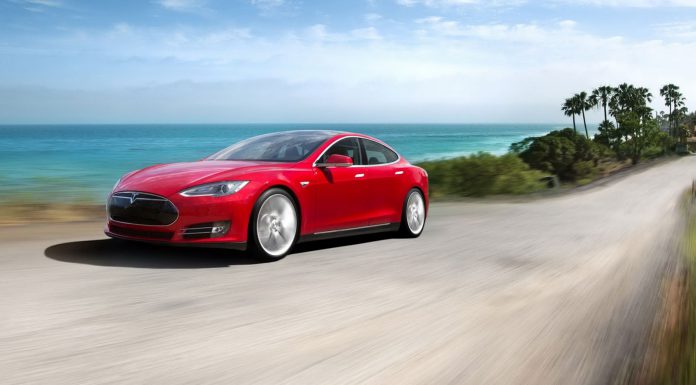 Norway loves electric cars. As a matter of fact, the country has more electric cars per capita than any other country. As a result of this, it comes as no surprise that since European deliveries of the Tesla Model S began last year, it proved to be extremely popular there. As a matter of fact, the Model S proved so popular in Norway last month that it was actually the highest selling new car there.
In March, a total of 1,493 Model Ss were sold in Norway. By comparison, that is more than every Ford sold there in March and adds to the more than 20,000 electric vehicles registered in Norway. Importantly, EVs aren't hit with purchase taxes, annual road tax, toll payments nor parking fees in the Scandinavian country.
Despite its higher price, the Model S is more popular in Norway than the far cheaper Nissan Leaf and Volkswagen Golf.
Amazingly, this isn't the first time the Tesla Model S has been the highest selling model in Norway. In the first month it was put on sale there in September, it became that month's highest selling car with a total of 616 units being sold.
In Norway, the Tesla Model S starts at approximately $110,000.