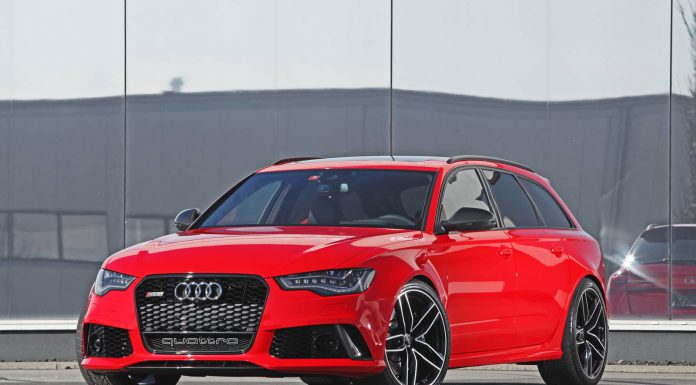 Today we received a new release from Baden-Wuerttemberg tuner HPerformance. They join a busy tuning market with their new package for the Audi RS6! HPerformance fits some choice parts to make the RS6 sound and perform better than it does from the factory.
Chief among the updates is new exhaust system. HPerformance have a 70 mm double pipe exhaust system with two controllable exhaust valves. Control of the valves comes either through high revs or through the MMI.
HPerformance have equipped this Audi RS6 with a prototype "carbon suction system". It is said to boost power to 700 hp and 860 Nm of torque. HPerformance reveal that there are modified downpipes in the works which will be followed by a turbocharger upgrade package. Stay tuned for those!