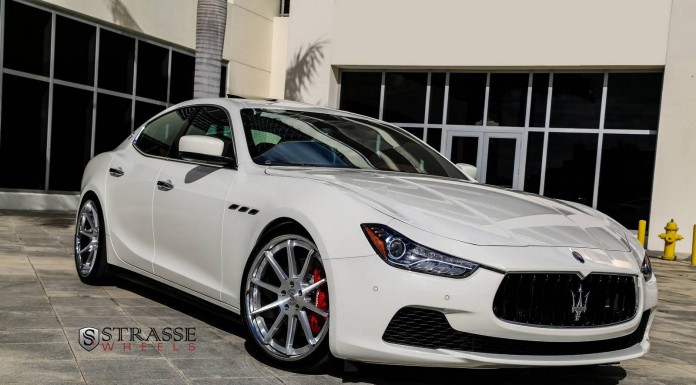 There's nothing cleaner than an already striking luxury supercar on a set of classy wheels. This Maserati Ghibli is just that! This stunning Maserati
features a set of the recently updated Strasse R10 Deep Concave Wheels with a brushed aluminum finish on the centers and Chrome on the lips.
Better yet, this Ghibli is sporting a beautiful 21" wheel set up with a 21×9 upfront and 21×10.5 on the rear wheels, which give this Italian beauty a perfect stance!
This smaller Maserati has been built to take on the likes of the BMW 5 Series, Audi A6 and Mercedes E Class while its bigger brother, the Quattroporte, handles the 7 Series A8 and S Class.
The Ghibli's V6 engine delivers upwards of 410hp to the flywheel, mated to ZF eight-speed automatic transmissions with paddle shifters.