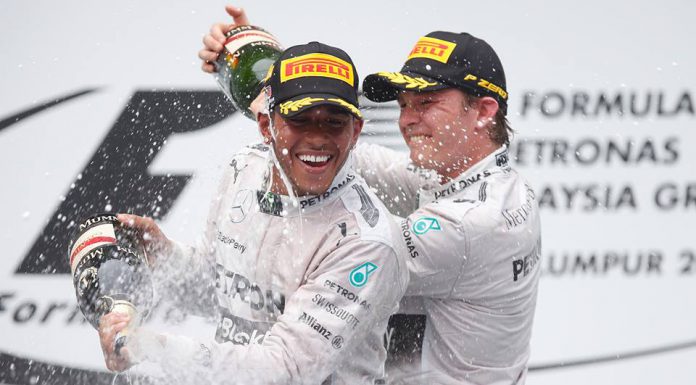 Lewis Hamilton and Nico Rosberg set a spectacular one-two finish for Mercedes at the Malaysian Grand Prix, the second round of the season. The result follows a totally dominated weekend, right from practice sessions to qualifying where the duo managed to stay on top throughout. Hamilton led from start to finish and has dedicated his win to the families of the passengers of the fateful flight MH370.
Hamilton said; "Incredible, after such a difficult weekend and a long winter, I just feel so grateful. I'd really like to dedicate it to the families, after such a tragedy three weeks ago."
His teammate Rosberg managed to stay in second place, fending off Red Bull's Sebastian Vettel who ended up finishing third. Fourth place went to Ferrari's Fernando Alonso who got lucky after taking the spot from Red Bull's Ricciardo. Force India's Nico Hulkenberg finished in fifth. As for Ricciardo, he suffered numerous mishaps starting with an unscrewed wheel to an improperly mounted front right wing, he was forced to retire.
McLaren did not find it easy today either, after having a hard time qualifying in the rain they finished in sixth with Jenson Button. Button took the position from William's Felipe Massa who had defied a team order to let Valtteri Bottas pass in the closing stages. Rookie Kevin Magnussen finished ninth for McLaren after getting a 5 second stop-go penalty resulting from contact he made with Kimi's Ferrari. Kimi lost valuable time from the incident and ended up finishing 12th.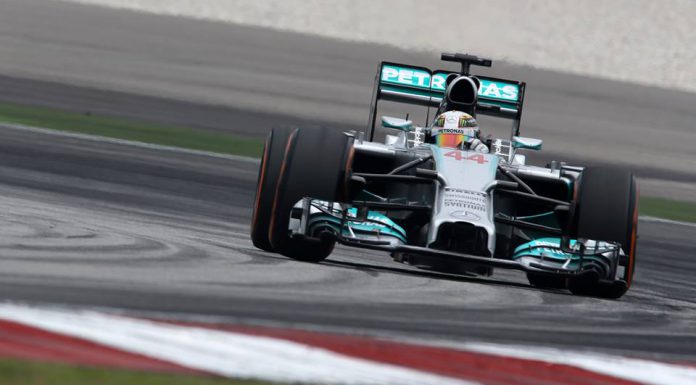 Among the drivers who retired was Sergio Perez driving for Force India with zero laps recorded. Pastor Maldonado retired after seven laps driving for Lotus, Ricciardo retired with the highest number of laps at 49.
The next race will take place on April 6th at the Bahrain International Circuit, the same place that the pre-season tests were taking place.
*Update: The stewards have given Red Bull's Ricciardo a 10-place grid penalty due to the unsafe release from the pits. The penalty will take effect in the next race in Bahrain.