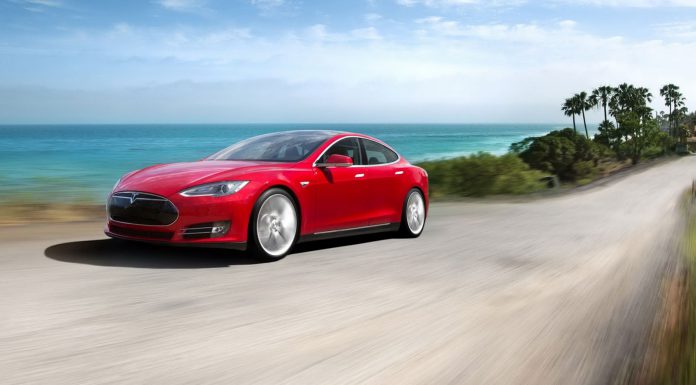 At the height of Tesla Model S sales, the company's value dropped significantly following numerous fires which destroyed examples of the electric car. While cars catching on fire is nothing new, Tesla Motors copped a lot of unfair criticism for the fires. In order to make the Model S even safer, Tesla has announced it is improving the Model S to make it less fire prone.
Specifically, the Tesla Model S will now be fitted with a thicker titanium underbody and aluminium deflector plates to ensure that no road debris can fly up and hit the battery from underneath. It is believed that this is what caused the first reported Model S fire last year.
All Model Ss produced since March 6th have come with the improved underbody and deflector plates and current owners can also have the safety improvements fitted if they wish.
While discussing the news, Tesla CEO Elon Musk said, "We felt it was important to bring this risk down to virtually zero to give Model S owners complete peace of mind." He went on to say "It is important to note that there have been no fire injuries (or serious, permanent injuries of any kind) in a Tesla at all. The odds of fire in a Model S, at roughly 1 in 8,000 vehicles, are five times lower than those of an average gasoline car and, when a fire does occur, the actual combustion potential is comparatively small."