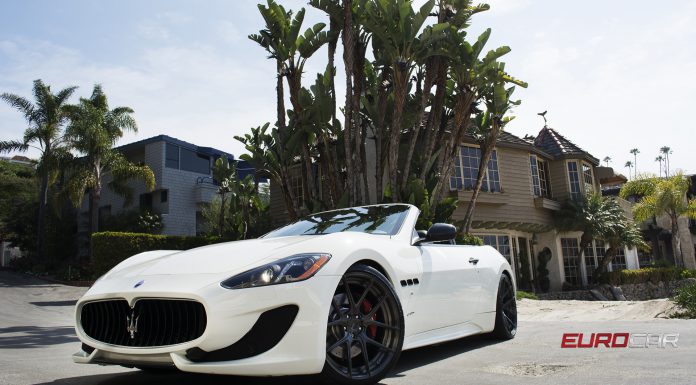 The newest addition to the Eurocar lineup is this incredible Maserati GranTurismo sitting on ADV.1 wheels. But it's not the wheels or sheer looks that make it unique. This special Maserati has a story tying back to its previous owner.
Last year AE Performance in California outfitted this brand new Maserati with ADV.1 5.0 M.V2 SL wheels and gave it a nice stance that would please any owner. This car was not for a client, but for co-owner Roger Rodas.
Rodas died late last year in an unfortunate collision alongside his good friend and AE Performance co-owner, Paul Walker. The Maserati was part of AE Performance's impressive stable of cars, and was proudly driven by Rodas.
The Maserati, a 2013 MC Sportline model, also features lowered suspension and a custom stereo system installed by AE Performance.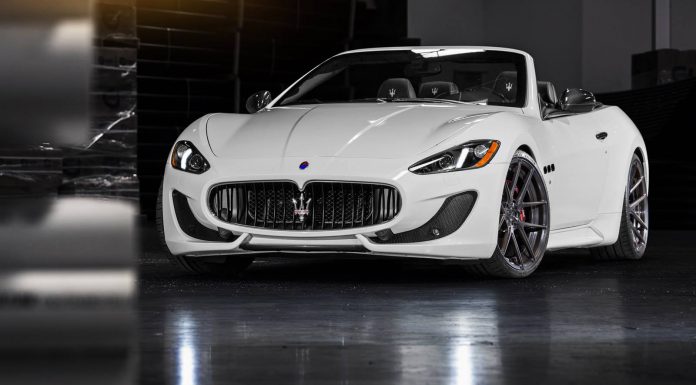 The AE Performance/Roger Rodas Granturismo MC Sportline currently resides at EuroCar in Costa Mesa, California awaiting a new owner.
Rodas, as an avid racer and driver of supercars would have loved driving this car more. We hope the new owner will put some serious mileage on this bad boy to carry on the legacy of the previous owner.