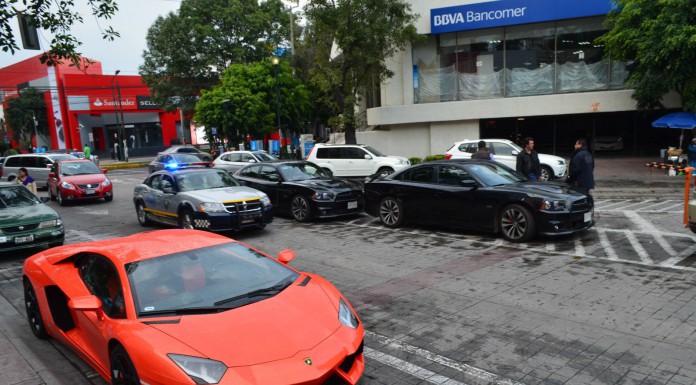 Listed below you will find the top 10 supercar spotters in México, people who are committed to constantly finding new and rare cars in the country. Whether it is at a private event, a brand meeting, a casual ride or highway cruising, they always get the right shot at the right time.
With backgrounds that speak of the country's contrasts and cars that exhibit great wealth, enjoy the 10 best with a photo and brief description of each (please note there is no particular order):
As with almost every car spotting Facebook profile, watermarks (plain text in this case) are normally found in a place where it would be difficult to remove. It is curious how jealous of their images Mexican spotters are that they will do anything to prove the picture belongs to this or that page, and when it comes to Monterrey we find a contrast between gorgeous cars and huge text. You may not want to use these photos as a wallpaper, but they're definetely worth a look.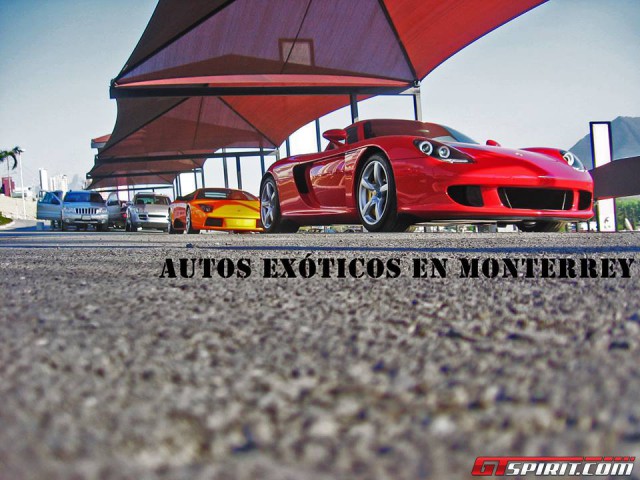 Wonderful sights of the magical Guadalajara can be found here, both from page admins and the ones people constantly send them to publish. Guadalajara is the place to find the most beautiful women… and cars, of course. The many contributors to this page make it easier to know which cars are changing hands within the country, bearing in mind that exotics are not as common in Mexican land as they might be in Monaco, but as well as Monterrey you will have to deal with a rather unique watermark on every image.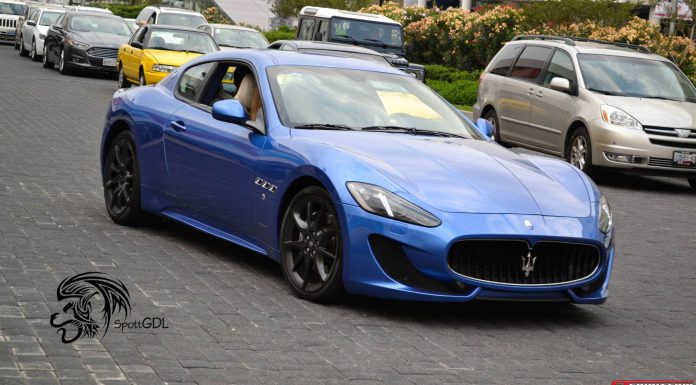 México Top Spott shows images from various sources and is the place to go when you are interested in daily updates and great photos, it sometimes includes some quick mobile shots as every other page but don't be fooled, their best images have even made it into our galleries before. Supercar combos are a common sight within their content and they get to attend to some exclusive events to get marvelous shots from time to time.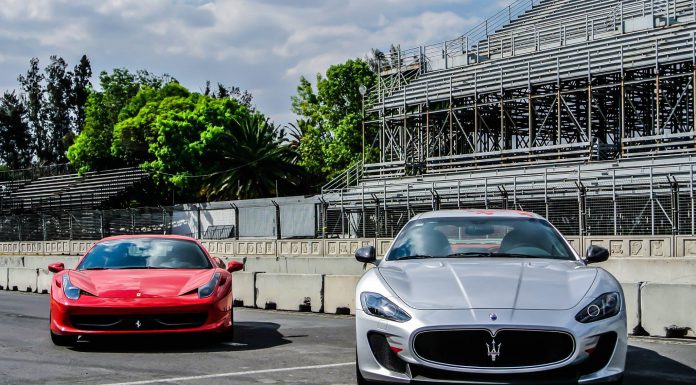 Perhaps the easier to find from outside of our Republic, Exotic & Luxury cars México offers an insight into what the streets of México DF have to offer in terms of supercars. A very casual street encounter oriented page that also shares external images sometimes. You will definetely like to get the updates of which cars arrive at the country and how do they look in the most contrasting backgrounds of our country.
Exóticos y Deportivos en México
Remember the Christmas Supercar Invasion? This page has also contributed to the Mexican reference at GTspirit, sharing beautiful shots both from cars that are currently for sale and those who roll on the streets. Much like some european spotting images, you will find some shades of an amateur photographer: striking angles, uncommon perspectives and a greater effort put into it. This is no quick snap page.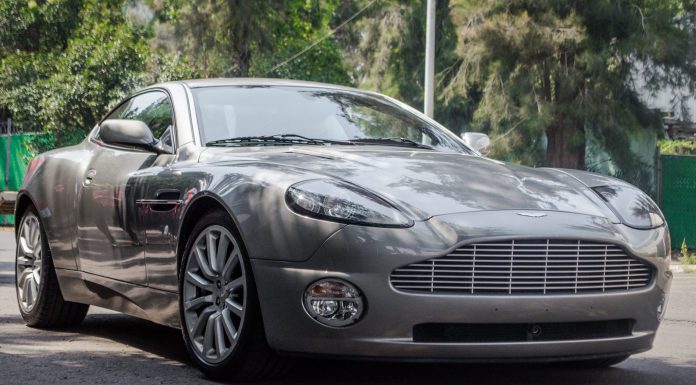 El Chico Automóvil Photography
A strict no faces or license plates shown policy is how the page greets us at the description, and while that's a general rule within spotters, El Chico Automóvil Photography is managed by people who clearly understands the value of keeping supercar owners comfortable. While the vast majority of the content is a result of chasing cars on the busy streets of México City, we've seen how great relations translate into great access to events. Such is the case with the Aston Martin photo coverage you just read about days ago.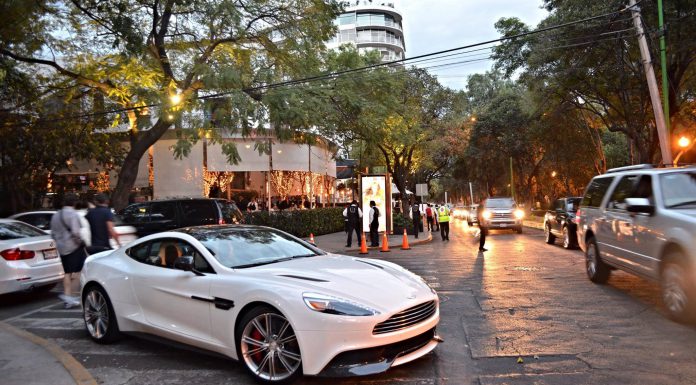 Simplicity is what defines Borrego´s Photography: every image has got a mark on it, but in such a way that it doesn't bother you or affects the way a car looks. While content may appear similar to some other México City based pages, this site has a unique way of interacting with its followers and keeps them always posted on their favorite cars. Want to see an specific brand or model? You name it, they will post an image and will chat with you about it.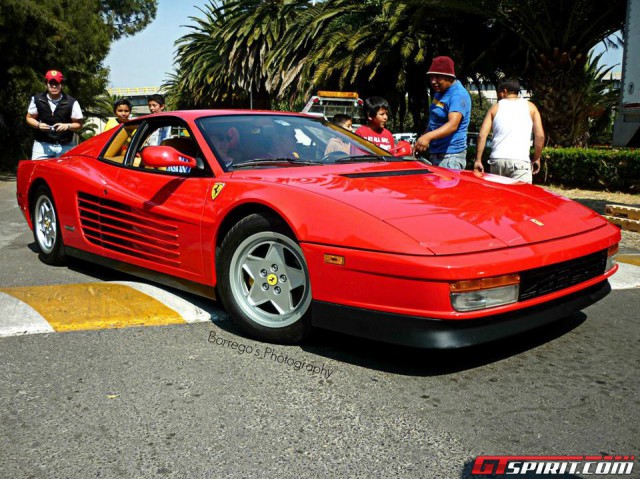 A local car journalist that a few years ago started as any other supercar spotter runs the page, it shows very good shots on a daily basis and posts what the fans send his way. Autos Exóticos en México commonly interacts with its followers, teasing them to reveal exclusive arrivals to the country. It is one of the most liked pages and favorite to many enthusiasts all over the country. Did you know we had an article with a full gallery of their photos? That's just how good they are.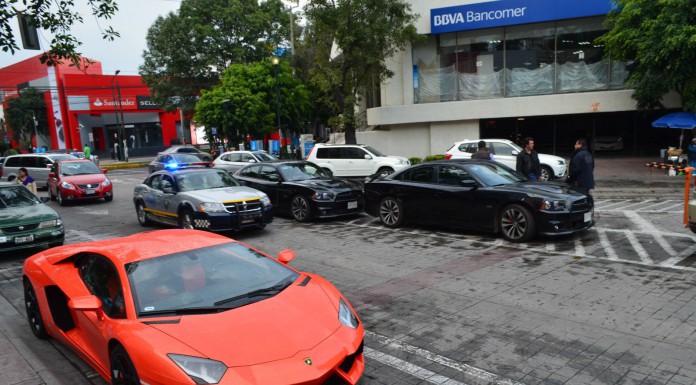 The creator of the site started as a common spotter and improved his technique over time, the page is now a fun mixture of car related news, automotive photography and some sort of high quality spotting. If what you're after is a great shot, you'll find it here. Street encounters are a small part of their photos, as they are commonly invited to private supercar meetings and get their best shots there. Rolling shots, panning shots, artsy stills, and much more. It is highly recommended for you to follow this page, as well as all the others.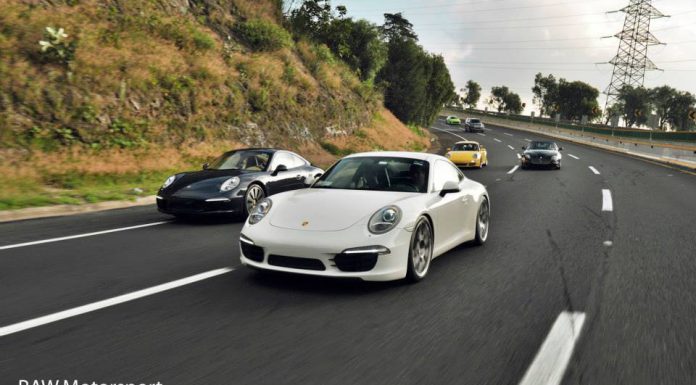 If what you like is to look at the best quality pictures, and want to know more about Mexican supercar culture but without the daily updates, I could suggest a bonus couple of pages where you might get a glimpse of the very best events: Iker Photography & Frissen Photography.
Which is your favorite? Tell us what you think by leaving a comment below, and share the article with your friends so they don't ever miss any photo.