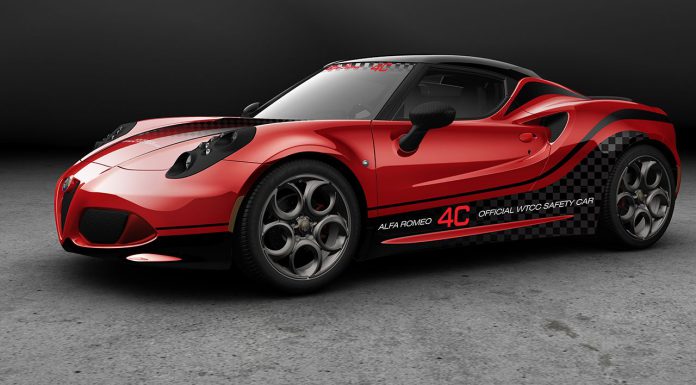 The World Touring Car Championship (WTCC) have appointed this seasons Safety Car as the Alfa Romeo 4C! The multi-award-winning coupé will therefore be presented with a special livery on the World Touring Car Championship circuits starting from the first event that will be held on the Moulay El Hassan Circuit of Marrakech (Morocco) on 12 and 13 April.
The Alfa Romeo 4C features a 1.75-liter four-cylinder turbocharged engine delivering 241 hp at 6,000 rpm and 350 Nm of torque at 2,100 rpm-3,750 rpm. While such a powertrain doesn't sound all that impressive, the 895 kg dry weight of the Alfa Romeo 4C will make it sprint to 100 km/h in just 4.5 seconds. A true lightweight fighter!
The car will lead the pack for the year and will sure look great whilst doing so!