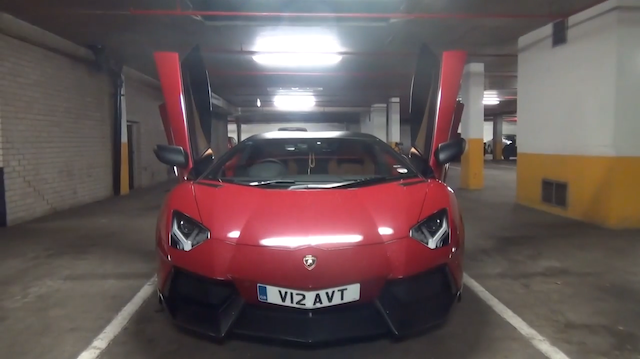 The Novitec Torado Lamborghini Aventador. A tuned, faster, more powerful version of the remarkably quick Lamborghini Aventador. The power options, include a twin supercharger kit that lifts the Aventador's power output to 969 hp. Additionally there is a more subtle upgrade package available.
[youtube]http://www.youtube.com/watch?v=oR2nbnnZ5bs[/youtube]
This particular example features the Stage 1 upgrade adds 48 hp to a total of 748 hp. This is made possible through the newly calibrated engine electronics with a specially designed mapping for ignition and injection and a new exhaust system. Previously this example was did not feature the exhaust system, however, the modification was recently made, and as you can see, this Aventador sound sensational!