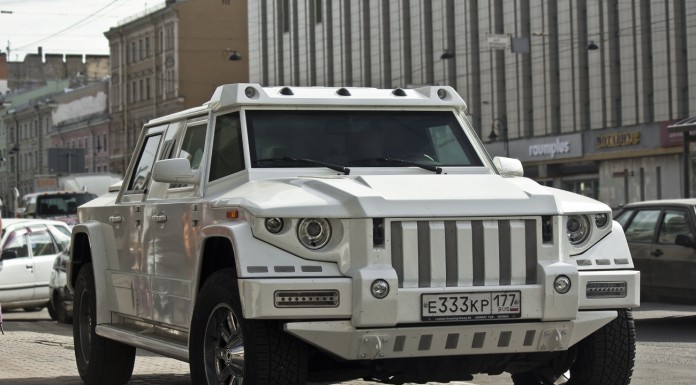 If you're rich and want an outlandish armoured off-roader then you turn to Dartz. The Latvian based company offers a host of heavily armoured off-roaders based on its sole Prombron SUV and is currently working on a new variant for the Chinese market dubbed the White Horse.
While the car has yet to be revealed, the name obviously derives from the fact that this year is the year of the horse in China. Set to be based on a stretched version of the Prombron, the White Horse edition will likely remain visually similar to the standard Prombron but will receive a few special visual tweaks both inside and out.
Designed to replace the Dartz Prombron Black Dragon from 2012, the White Horse edition will likely feature a large V8 engine delivering around 450 hp. When specced to the highest possible level, the Black Dragon was said to cost around $7 million with just 12 units pinned for production. It is unclear how many, if any, were actually sold.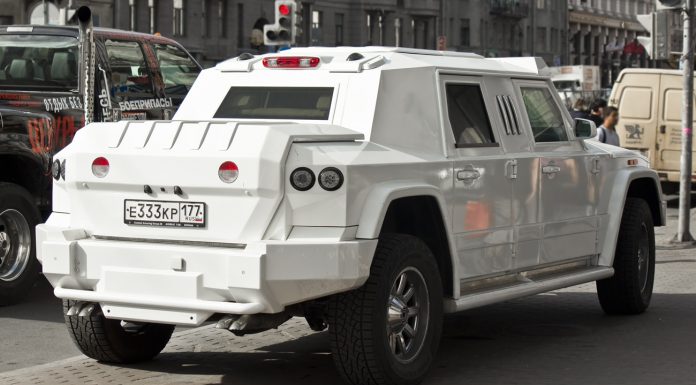 Just in case you need reminding of just how highly the Dartz Prombron is viewed by the rich, famous and powerful, it recently emerged that Kanye West splashed out $1.2 million for a Dartz Prombron Iron Diamond for his girlfriend Kim Kardashian!