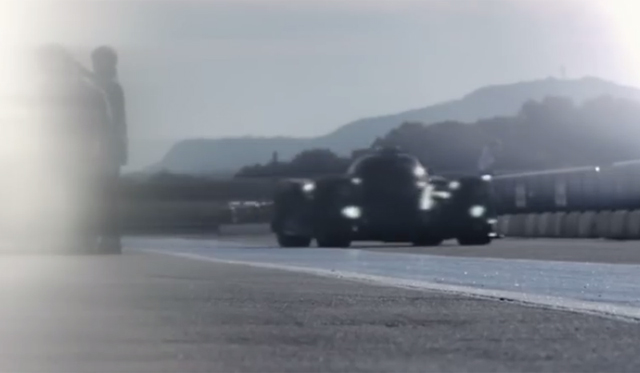 While it main competitor Audi has revealed its 2014 Audi R18 e-tron quattro for the World Endurance Championship with Porsche also previewing the 919 Hybrid, Toyota is still prepping to launch its brand new TS040 Hybrid. Fortunately, Toyota has just revealed the following teaser image of the upcoming racer.
[youtube]https://www.youtube.com/watch?v=yvV0hluYscc[/youtube]
Even though Toyota has yet to release any in-depth technical details about the Toyota TS040 Hybrid, it has been confirmed that the prototype racer will feature a V8 petrol engine along with an electric motor at the back and another motor driving the front-axle. As a result, the Toyota TS040 will feature all-wheel drive.
The prominent racing outfit is set to field two cars with driver's being Sebastien Buemi, Stephane Sarrazin, Anthony Davidson, Kazuki Nakajima, Alex Wurz and Nicolas Lapierre. Test driver and reserve driver will be Mike Conway.
When previously speaking about the new Toyota TS040 Hybrid, Toyota Racing team president Yoshiaki Kinoshita said, "We are very much looking forward to this new season with our new car, the TS040 HYBRID. The 2014 season is an important one for TOYOTA Racing; after two years we have built up a lot of experience and now, with new regulations, all teams start from a level playing field."