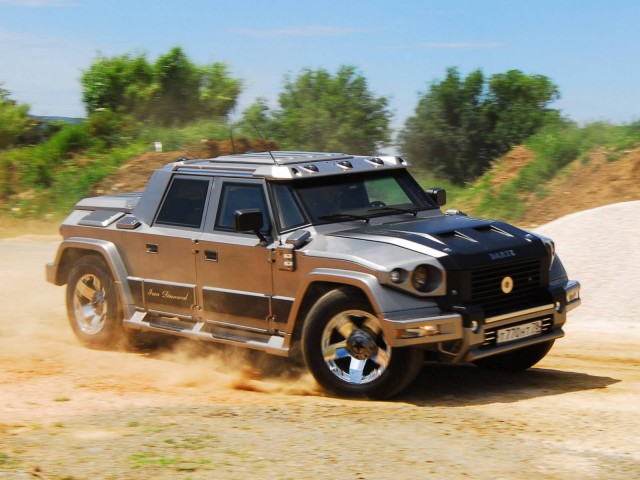 One of America's most powerful celebrity couples, Kanye West and Kim Kardashian are reportedly spending more than $1.5 million to commission two unique armoured vehicles for the pair.
Kanye West has commissioned a $350,000 Chevrolet Kodiak limousine similar to the armoured limousine which U.S. President Barack Obama travels in. As for Kim Kardashian, West is splashing out $1.2 million to purchase her the exclusive Dartz Prombron Iron Diamond. Her Dartz Prombron Iron Diamond is expected to be completely customised to the 32-year-old's taste.
Purchasing a car as armoured and extreme as the Dartz Prombron Iron Diamond is quite a surprise even for Kim Kardashian and Kanye West. After all, it's been designed to withstand land mines and RPGs!
Kanye West was reportedly convinced into the purchases by close friend and fellow American rapper Jay Z who has stepped up his own personal security for his wife Beyonce and daughter Blue Ivy. While speaking about his recent purchases, a source close to West said, "Kanye jumped at the advice. "He's fully aware that his new family is so high-profile they attract the attention of weirdos and psychopaths and he aims to leave nothing to chance.
"Kanye is also acutely aware that Kim has enemies who are resentful of her reality TV success and the thought of anything happening to her or Nori, their nickname for North, is his worst nightmare."
[Via Sunday World]