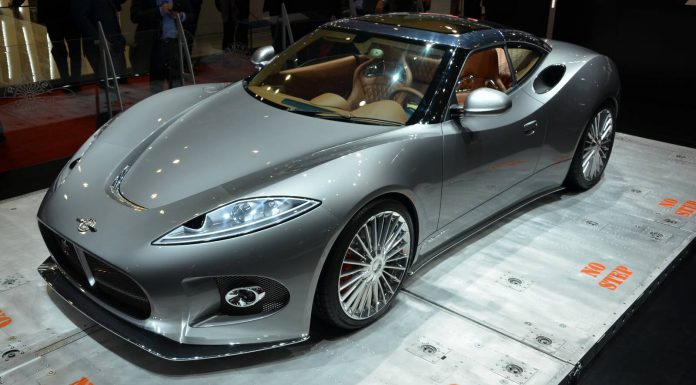 Since the reveal of the stunning Spyker B6 Venator at last year's Geneva Motor Show, we have been waiting with bated breath for the sports car to reach the production line. However, it won't be as easy as once thought with confirmation Spyker is selling bonds in order to raise enough capital to put the car into production.
Spyker is currently offering 100 bonds for 100,000 pounds, and all up, wants to raise about 20 million pounds to put the Spyker B6 Venator into production. Now you certainly don't have to be a finance expert to know that's a lot of money. For the bonds which are sold, those that buy them will receive a bespoke chassis number for the B6 Venator.
When the necessary funds are raised, Spyker plans on starting production for European and Asian bound cars sometime this year, while U.S. bound units will arrive in 2015.
Underneath the Spyker extravagance, owners will get an all-aluminium chassis. The engine is a transverse mounted V6 producing 375 hp to the rear wheels via a 6-speed semi-automatic gearbox. Essentially designed to compete with the Porsche 911, the B6 Venator Coupe was soon followed by a convertible variant in the middle of last year. It is unclear if the convertible will make it to production.
[Via Jalopnik]