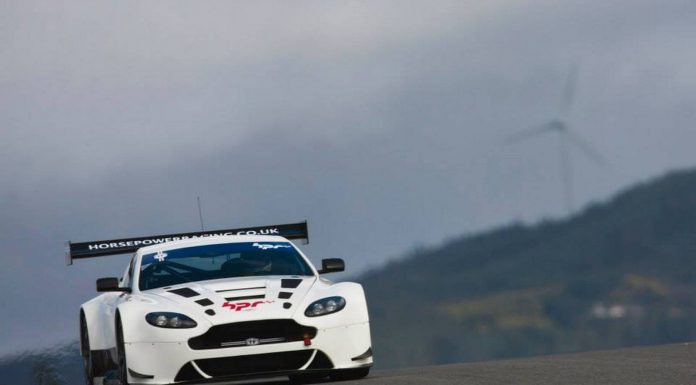 Aston Martin Racing was out testing its 16 Vantage GTE, GT3 and GT4 race cars in Portimao, Portugal last week. This is in preparation for the season ahead where the team will be running the largest motorsports programme in its 10 year history. Darren Turner (GB) and Stefan Mücke (DE) were out testing the No.97 Aston Martin V8 Vantage GTE, while the other drivers took over their respective cars including those in GTE-Pro- the No.99 and No.95.
The Bilstein-liveried V12 Vantage GT3 is eyeing on the 2014 ADAC Nürburgring 24 Hours. It led the event last year for 13 straight hours and it's within the team's five year plan to win this particular race. Customer teams were also given the opportunity to test their cars during this event.
The Beechdean AMR's V12 Vantage GT3 was also out testing for the British GT Championship where they also unveiled their new Vantage GT4 car including the drivers who will drive it when the season begins; they are Jake Giddy (GB) and Ross Wylie (GB. Motorbase Performance and TF Sport also tested their V12 Vantage GT3s ahead of the British GT Championship. Not only did they test the cars but also had the opportunity to test the new GT4 Challenge tyre from Michelin.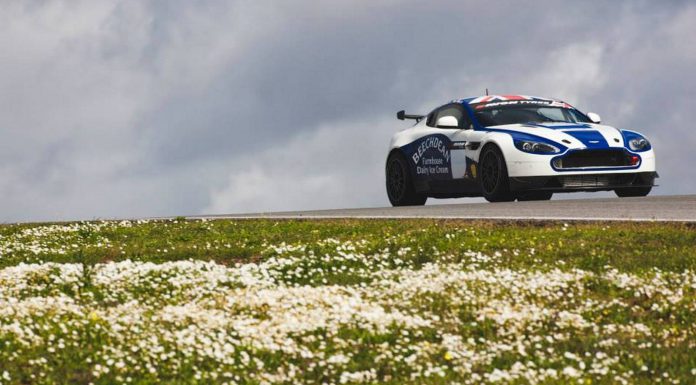 They will be fielding four Aston Martin V8 Vantage GTE cars this year in FIAWEC and a total of seven cars in the 24 Hours of Le Mans. The V12 Vantage GT3 on the other hand will take part in races such as the Nürburgring 24 Hours and Spa 24 Hours. They will also take part in the Silverstone round of the Blancpain Endurance Series, where a V12 Vantage GT3 will be raced.
Quotes:
Darren Turner;
Testing has gone really well, It's going to be a really tough year in the WEC so we have to go into the first round fully prepared and with the aim of taking away as many points as possible. We tried some new set-ups in our car and helped the new drivers to the team get to grips with the #99 Vantage GTE.
John Gaw, Team Principal at Aston Martin Racing;
The winter test session is a fantastic opportunity for our customer teams to prepare their cars alongside our works team and in warmer conditions than in the UK or Northern Europe. It's becoming a well established event that not only gives our teams valuable test time but allows us all to test new drivers and create new partnerships. The turnout was fantastic, the atmosphere relaxed but professional and it was extremely useful for all involved.