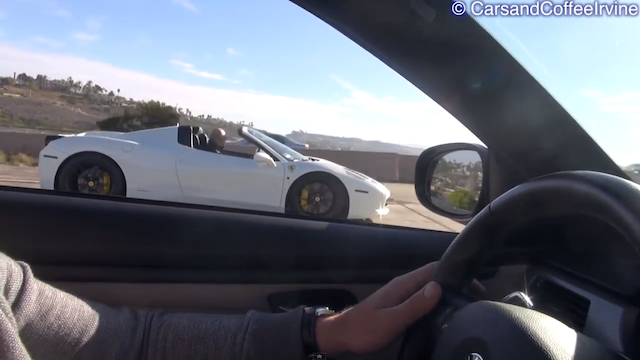 In stock form, the Ferrari 458 Italia is one of the meanest sounding supercars on the planet. Thanks to its 4.5-liter V8 engine which revs to an incredible 9,000rpm redline, its triple-exhaust pipes create an exhaust note that is ubiquitous to the Ferrari brand.
[youtube]http://youtu.be/fpZ9Cte_9YU[/youtube]
However, some owners clearly don't find the OEM sound satisfying enough and instead fit aftermarket systems to the 458 Italia, with iPE Innotech's straight exhaust pipe system being a popular choice. As you can see from the video above the car sounds incredible and comfortably drowns out every other car that is cruising on the US highway with the white Spider. Turn up the volume and enjoy!